With insolvent companies, the earlier a funder is involved, the better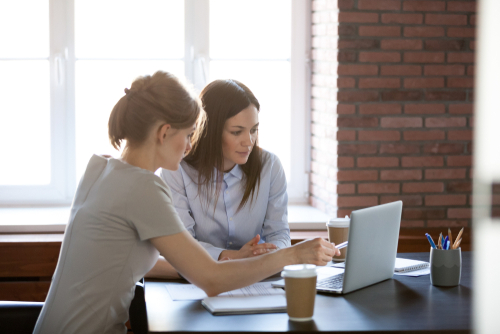 For insolvent companies with high-value claims, litigation financing can unlock capital to pay creditors or keep operations afloat. If a bankruptcy filing is necessary, Bentham can work with a debtor to provide DIP financing, either alone, or in conjunction with its other lenders, secured solely by litigation proceeds, to help pave the way for a plan or court-supervised process.
According to Ken Epstein, the investment manager and legal counsel who leads Bentham's investments in bankruptcy and insolvency-related matters, a distressed enterprise should work to secure funding as early as possible in the bankruptcy process.
"
Because of the speed [of the bankruptcy process], it can be difficult to underwrite a claim
," said Epstein during a recent
episode
of our Beyond Hourly podcast. "
It's very helpful to get involved sooner rather than later
."
Epstein noted that traditional commercial litigation can inch along for years in the federal and state courts, with judges, lawyers and claimants strictly adhering to rules of civil procedure and litigants often locked in combat over motions, discovery and at trial. Bankruptcy is somewhat different. The process is designed to bring parties to the table to resolve disputes, and debtors and creditors often are looking for ways to reach some kind of accord.
"We're starting to see practitioners who represent a debtor with a claim reaching out as [their client] is approaching a point of insolvency," Epstein said. By doing so, debtors may be able to take advantage of financing that can provide a lifeline to help keep operations afloat. "People are realizing that those funds can be used during critical times to slow the descent into bankruptcy or to prevent it altogether."
The ability to provide financing, of course, depends on the strength of the potential litigation. Bentham funds highly meritorious claims with strong chances of success and defendants with the resources to pay judgments or settlements. The financing is non-recourse, which means Bentham receives a return on its investment only in the event of a successful judgment or settlement.
Bentham's funds can be used to pay for litigation expenses, including hiring the best-possible counsel to help improve the odds of maximizing a recovery. Depending on the claim's potential return, funds may also be used for other purposes – such as paying operational costs during or in lieu of a bankruptcy action. For midsize and smaller companies in particular, the potential liquidity offered by Bentham can make the difference between maintaining operations or closing the doors. Funding may also enable a distressed company to access the bankruptcy court for the purpose of litigating a claim or proposing a plan.
Aside from the financial benefits for distressed companies, early engagement with a funder like Bentham can help lawyers improve their chances of winning new business. Epstein said he is now receiving inquiries from practitioners before they get into the boardroom or in front of the potential client. They "want to come to the pitch with a funding solution in place," Epstein said.
The early approach can also help a practitioner or distressed company take full advantage of the funder's network of contacts and its experience. "We see a lot of deals, and we work with a ton of different professionals – lawyers, expert witnesses, forensic accountants," Epstein said. "We're in a great position to serve as a resource[.]"
Conclusion
Companies can still defend their business interests even when facing insolvency. Litigation finance provides an opportunity, where there is a strong litigation claim, that may not have been available or considered before.
For more about how litigation financing can assist bankrupt estates and the practitioners who work with them, listen to the full interview with Epstein on our Beyond Hourly podcast. The podcast can be found in our Company Insights as well as on iTunes, Spotify and other streaming services.
Should you have an interest in obtaining litigation financing, please contact us for a consultation.