A patent litigators view: maximizing your claim means telling a good story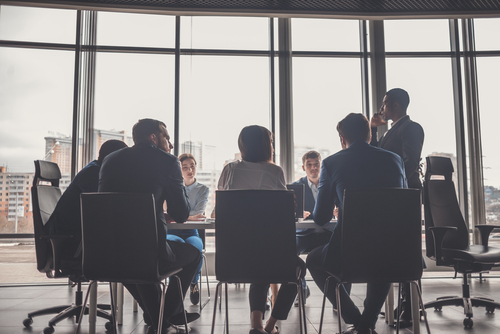 How valuable is your patent litigation claim? According to one of the nation's top patent litigators, it depends largely on the strength of the story behind your patent.
"
The first consideration is always the story
," said
Steven Cherny
, a Quinn Emanuel Urquhart & Sullivan partner and patent litigation veteran with more than 30 years of experience. Jurors will respond to a compelling narrative about a patent, one that shows how "
somebody has accomplished something, solved a problem or has done something they care about. They are much more likely to value it
," Cherny said.
Cherny sat down recently with Sarah Tsou, a Bentham IMF investment manager and legal counsel, for a wide-ranging conversation on Bentham's Beyond Hourly podcast about the state of patent litigation, his career, and the value and impact of litigation funding on patent cases.
In the first half of their discussion, Cherny and Tsou focused on litigation trends and lessons Cherny has learned that can help claimants and counsel deliver the greatest value from their patent claims. For instance, focusing on a compelling story can turn a patent that may not be the most innovative into something that is worth a lot, Cherny said. "And with a bad story, great technology isn't worth much," he said.
Finding a lawyer who can present the story effectively is critical for claimants. "It really is about finding a way to connect with the jury," Cherny said. "I always say get someone like a Neil DeGrasse Tyson – the kind of people who can take quantum physics and boil it down…so the jury walks away and feels like it learned something."
A $2 Billion win
Cherny is perhaps best known for his record-breaking victory on behalf of his client CJ Bard in a decades-long battle with WL Gore over patents on artificial blood vessels. The American Lawyer, in a cover story on the case, dubbed Cherny "the visionary, the designer of Bard's case."
What's even more notable about the victory is that Cherny's clients have actually collected on the judgment. "We won a big judgment of willful infringement that included attorney's fees and also a very substantial ongoing royalty going forward. When you put it together, it's been more than $2 billion for Bard, and now the company that bought Bard, Becton Dickinson," Cherny said.
After Bard's initial victory, WL Gore sued again in Delaware essentially over the same technology. Bard won again. "After two losses and the fact that Bard is now part of Becton Dickinson, I think Gore probably has moved on," Cherny said. "But who knows? Never say never."
Apportionment's impact
Bard's victory isn't the only billion-dollar patent judgment in recent years. Juries, Cherny said, have been willing to hand down large judgments, "but the Federal Circuit has been somewhat vigilant about looking at those cases. There really haven't been cases over $1 billion that have stuck," he said.
One of the reasons large verdicts can fail to stick is the US Court of Appeals for the Federal Circuit's efforts to reinvigorate the doctrine of apportionment in patent cases. For years, claimants were able to win large awards based upon the argument that each patent was critical to the success of the entire product. Under apportionment, the courts are considering — as the Federal Circuit said in a recent
case
— the "
incremental value that the patented invention adds to the end product
."
In cases involving high-tech products, where a single chip can involve thousands of patents, this can drive down the value of a patent by a considerable amount. "[Apportionment] is now probably the largest obstacle to getting large patent awards," Cherny said.
Conclusion
Learn more about Cherny's work on the groundbreaking Bard case, his thoughts on the impact of patent reform on his practice, and his first-hand account of a case affected by apportionment in his Beyond Hourly discussion.
Subscribe
to the podcast, or find it on Bentham's Company Insights or your preferred podcast network. And stay tuned for part two of Tsou's discussion with Cherny about the impact and value of litigation finance in patent cases in an upcoming post.
For more information on how to use litigation funding to help your law firm maintain or sharpen its competitive edge, please contact us.