Competing with BigLaw: strategies for small firms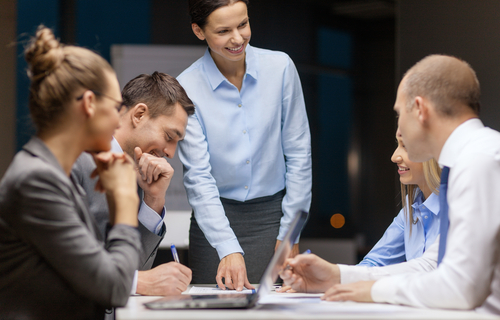 For a small law firm—even one with experienced talent and a proven record of success—it can be difficult to win a battle for litigation work against a BigLaw competitor.
The larger firm's bigger roster of lawyers and likely access to more financial resources can provide comfort to in-house lawyers looking for outside counsel able to weather a long, expensive case.
A litigation funder can help small, well-qualified firms level the competitive playing field with BigLaw. Funding delivers the resources necessary to bring a case to a successful conclusion no matter its length or cost. It also allows firms to provide an attractive contingency fee structure that will make their services more affordable for clients and reduce the firm's risk.
Funding may be deployed in a single case or to finance a portfolio of litigation that is strong on the merits, likely to generate a significant recovery and where defendants have the ability to pay a judgment or settlement. Bentham IMF offers non-recourse financing, which means they receive a return on their investment only when a matter yields a recovery. If the litigation is unsuccessful, the funder receives nothing.
Flexible Funds
Bentham provides $2 million or more in financing for portfolios of three or more highly meritorious commercial matters that have an expected recovery in excess of $20 million. Placing several cases into a portfolio and using that portfolio as collateral for the financing makes the investment less risky and more attractive for funders.
For many firms, partnering with a funder is a strong alternative to bank loans or lines of credit. The non-recourse nature of the investment means that the firm is not compelled to pay back money to a funder if a case fails. This is not true of most loans from a financial institution: Once a loan is made, it must be paid back. Loans also often involve personal guarantees from individual equity partners—leaving them on the hook should the firm be unable to pay. A funding arrangement can help a small firm and its partners avoid such financial pitfalls.
Non-recourse funds are also flexible and can be used for a number of purposes beyond funding cases. A funder's investment in a portfolio of carefully selected cases can provide the firm with additional working capital that can be used to finance operations, reduce debt, expand staff, hire laterals, or offer clients reduced rates or contingencies on other matters.
Business Development
Litigation financing allows the firm to create alternative fee arrangements that may be essential to attracting clients. Most corporate law departments do not have the budget to take on more than a few plaintiffs-side cases in a year. In addition, many clients now demand that firms share some of the risk in a case. Using funding, a firm can convert a case from an hourly fee to the functional equivalent of a full fee contingency for the client. Meanwhile, the firm reduces its own risk, because the funder is picking up the bulk of its litigation fees as well as some or all costs. Moreover, the firm can stabilize some of its cash flow by receiving partial payment of its invoices from the funder rather than either waiting to realize its contingency fee at the end of the case or being at the mercy of the client paying invoices (which, often can take many months).
In addition, highly reputable funders like Bentham—staffed as they are with veteran litigators with deep connections throughout the legal industry—may be able to help a smaller law firm tap into resources that may not have been previously available to them.
For instance, some small firms may have avoided hiring top-tier experts because they could not afford to do so, or because they don't have the necessary professional relationships to access their help. Bentham's team, consisting of seasoned litigators with extensive networks, can make introductions to better experts that can have a substantial positive impact on the outcome of a case.
Conclusion
Litigation finance helps to level the playing field. We work with law firms that have excellent credentials and well-qualified counsel with the proven ability to litigate large cases to significant recoveries. By working with Bentham to fund meritorious cases, a smaller firm can bolster its reputation by taking on higher-profile matters. And, it can retain its status as lead counsel—rather than being relegated to local counsel or co-counsel simply because it lacks the resources to handle the case.
Visit our Company Insights to learn about the CLE seminars we offer to law firms and companies and to find our recent client podcasts, blog posts and videos.
To learn more about litigation financing and how your firm can benefit from using non-recourse funding, contact us for a consultation.
By Fiona Chaney