Litigation finance: a bankruptcy litigator's viewpoint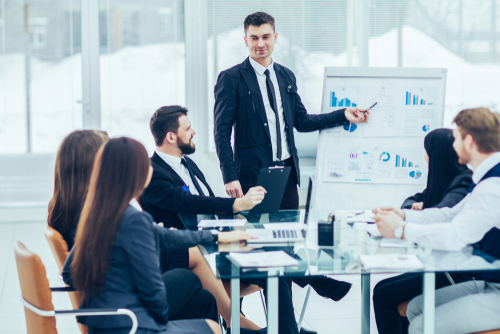 In the words of Stevens & Lee LLP's Nicolas F. Kajon, commercial and bankruptcy litigation finance are "a match made in heaven."
A litigator and bankruptcy case specialist, Kajon co-chairs Stevens & Lee's Bankruptcy and Financial Restructuring Department as well as the firm's Litigation Finance and Alternative Funding Group. He recently spoke in-depth with Jim Batson during our Beyond Hourly podcast about the benefits of litigation funding and the practical issues that law firms, bankruptcy attorneys and represented clients grapple with when financing claims like bankruptcy proceedings.
"In a bankruptcy, it's so often the case that there is little or nothing for the unsecured creditors other than the potential litigation claims. The rub? There's no money to pursue the claims," Kajon said. Yet, as Kajon points out, a speculative asset like litigation may take several years to produce a payout to creditors. And hiring lawyers and experts and paying for other litigation costs requires a substantial investment.
"You can't get from point A to point B without a war chest," Kajon said "How do you get the war chest? You go to litigation funders."
Bankruptcy Law & Thinking Outside the Box
Kajon has extensive experience with funding and bankruptcy litigation matters. He served as legal counsel for Lee E. Buchwald, the litigation trustee in the Magnesium Corp. of America (MagCorp) bankruptcy case. In MagCorp, after more than a decade of litigation, the trustee obtained a $213 million judgment against its former owners. The judgment was appealed and the trustee – having just $650,000 in the bank to pursue the appeal and manage the estate – needed to get creative in order to withstand the appellate process.

Thinking outside the box, Kajon utilized litigation finance to get MagCorp to the finish line. In a unique move, he obtained $26.2 million from a litigation funder in exchange for the funder's right to receive a portion of the recovery from the underlying judgment. (Learn more about how Kajon used litigation finance in the MagCorp bankruptcy case here.)
"This case looked horrible before funding," Kajon said. "The trustee wanted a war chest so that he had enough money for another trial and additional funds so that the creditors would get something."
The MagCorp bankruptcy proceedings and process was novel and paved the way for greater acceptance of commercial litigation funding by the bankruptcy courts. "We're all hesitant with the unfamiliar," Kajon said. "When you [as a judge] see that another judge has approved it, you say, OK, I can do this too." Kajon added, "If the judge is comfortable with the record and that you got a result that was reasonable under the circumstances of the case, then it's easy to approve."
A Critical Tool for Law Firms
Kajon said a law firm has an opportunity to use litigation funding as an important business development tool. Stevens & Lee has even created a specialized Litigation Finance and Alternative Funding Group to help represented clients advance and protect their rights as plaintiffs and defendants in judicial and arbitral disputes pending across the United States.

"It's great having litigation finance as an extra tool in your toolkit," Kajon said. "I use it as a selling point to clients." For many law firms, taking matters on a full contingency may prove daunting – particularly paying for third party experts, local counsel and other litigation costs. Funding, Kajon said, "allows firms to take on matters that they might not have taken on."
Conclusion
Learn more about how Kajon deploys bankruptcy litigation finance, how he conducts the attorney client relationship, the terms he looks for in a funding agreement, his experience in the MagCorp bankruptcy filing, and why a law firm should build a relationship with financial institutions and litigation funders. Visit our Company Insights and listen to the full interview with Nick Kajon on our Beyond Hourly podcast focusing on advancement in legal services that drive economic value for law firms and the clients they serve.

Should you have an interest in bankruptcy litigation matters or obtaining financing for an adversary proceeding, please contact us for a consultation.