Peering into the future of litigation funding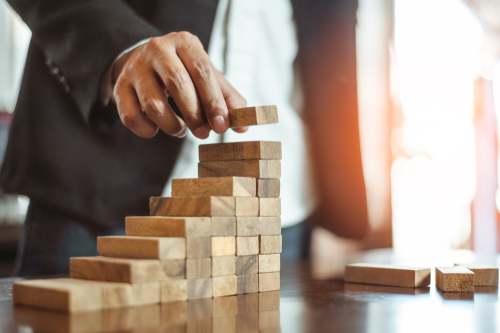 In the last decade, commercial litigation funding has experienced exponential growth, particularly in the United States, where it is evolving into a highly effective tool for in-house legal departments looking to finance proactive litigation.
What's next for funding? As the legal industry continues to evolve, and as companies and law firms look to reduce risk and raise revenue, litigation finance will be a key driver. Funding transactions will become larger and more sophisticated, making it imperative for in-house legal departments and law firms to become far more familiar with funding to ensure they are properly advising their companies and clients.
Here are some developments to stay apprised of as litigation funding reaches its next stage of development.
A Strategic Finance Tool
Law firms and companies are increasingly utilizing funding as a strategic finance tool to transform litigation into an asset and law departments from cost centers to revenue generators.
Bentham IMF offers non-recourse financing, which means we collect a return on our investments only in the event of a successful settlement or judgment. The arrangement allows far greater flexibility for funding than, say, traditional loans from a financial institution. Working with Bentham, in-house legal departments and firms can leverage carefully curated portfolios of litigation to create working capital that may build new practices, fund company operations, or allow a company or firm to cut costs on defense-side matters.
Funding also helps curb the financial unpredictability that makes proactive litigation so unattractive to many companies. Litigation funding moves litigation costs off income statements and balance sheets, and helps companies protect their bottom line.
With litigation funding, law firms can also move farther away from the billable hour model without taking on the risk of a full contingency arrangement. A financed portfolio of cases also helps firms (and companies) smooth out lumpy expenses and cash flows of litigation, and helps establish a predictable, manageable budget.
An Ethical Obligation
Given the growth of litigation funding in recent years and its increasing ubiquity as a tool for strategic growth, counsel have a professional responsibility to become familiar with the basic concepts of litigation finance and the options it provides clients.
The American Bar Association's model rules obligate lawyers to stay abreast of new developments in the law and to advise clients about litigation alternatives. As early as 2012, the ABA said lawyers advising clients on funding "should become familiar with the terms of the transaction and explain its risks and benefits to the client in terms the client can understand."
Funding has only continued to grow in the years since that statement. Knowledge about funding options will be a core competency for litigators, particularly as companies utilize funding in more strategic ways to help manage and pay for cases.
One of those creative uses' stems from the way funders vet cases for investment. Companies are discovering that the deep due diligence conducted by funders like Bentham IMF can help them both identify cases that have the greatest potential for the largest returns and also tailor case strategy based on a funder's feedback.
This approach has a beneficial effect on the courts, leading to higher-quality claims being litigated. Because Bentham only funds meritorious claims with the greatest likelihood of success, Bentham can help clients be more selective about the litigation they pursue.
Global Growth
Though it has grown rapidly in recent years, litigation finance is still in its infancy. A substantial number of law firms and companies have knowledge about funding but have yet to utilize it.
Several factors will drive continuing growth. For one, large amounts of capital continue to enter the market, giving funders the financial strength to pursue larger investments in complex cases and litigation portfolios.
In addition, funders are operating in more places, and more jurisdictions around the world are opening their doors to funders, particularly in corporate centers like Hong Kong and Singapore. Regulation and court decisions in the United States are also assuaging many of the initial fears that some lawyers had about the ethics of funding cases, especially those related to issues like champerty and maintenance.
Also, recent economic signals have pointed to a possible recession in the near future. Thus, a downturn is likely to increase the demand for litigation funding as a lifeline to companies when the economy slows, credit tightens, and traditional sources of capital become scarcer.
Greater Sophistication and Opportunity
The industry's maturation is attracting new capital and players to the market, and as law firms and companies become more familiar with all the benefits of litigation finance, the industry is poised for growth.
To learn more about litigation financing and how your company or law firm can benefit from using it to unlock the value of litigation assets, contact us for a consultation.
And visit our Company Insights to learn about the CLE seminars we offer to companies interested in working with funders. There, you also will find our recent client podcasts, blog posts and videos.