Bentham IMF and New York International Arbitration Center sign three-year strategic collaboration agreement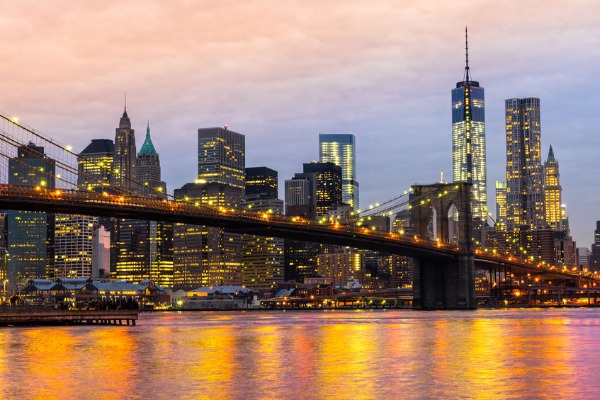 Leading commercial litigation funder Bentham IMF (Bentham) is pleased to announce that it has signed a strategic, three-year collaboration agreement with the New York International Arbitration Center (NYIAC), a nonprofit organization formed to advance, strengthen and promote the conduct of international arbitration in New York. As part of its strategic relationship with NYIAC, Bentham will engage in promotional efforts to support the increase of international arbitration in New York and awareness of litigation and arbitration funding.
Allison Chock, Bentham's Chief Investment Officer, notes that the mission of NYIAC to strengthen and promote the conduct of international arbitration in New York and Bentham's interest in promoting knowledge and use of arbitration funding are complementary. "This partnership enhances our ability to work with an established organization in an area of practice where demand for funding is high," said Ms Chock.
The agreement facilitates collaboration and promotion of international commercial arbitration and mediation events, co-organizing panel discussions on arbitration and funding issues, providing educational content for publication and complimentary registration to NYIAC events.
"We are grateful for Bentham's support of NYIAC and look forward to working together as we advance the dialogue about New York as a leading venue for international arbitration among the legal, judicial, academic and business communities," said Edna Sussman, Chair of NYIAC.
Dana MacGrath, Investment Manager and Legal Counsel at Bentham and President of ArbitralWomen, is principally responsible for leading Bentham's strategic collaboration with NYIAC. Dana has a long history as a leading practitioner in international arbitration, having handled many international arbitrations seated in New York as well as other jurisdictions and also serving as an arbitrator. She is responsible for leading the company's investments in international arbitration matters and contributing to its commercial litigation funding efforts, having joined Bentham in 2019 from Sidley Austin LLP, where she was a partner focusing on international arbitration and commercial litigation.
"I am excited about our strategic collaboration with NYIAC and look forward to our work together," said Ms MacGrath. "There are many ways we can jointly promote New York as a preferred seat for international arbitration in the U.S. and at the same time increase the legal market's knowledge about third-party funding. I see this development as a great opportunity for Bentham, NYIAC and New York."