When funding makes sense for well-capitalized companies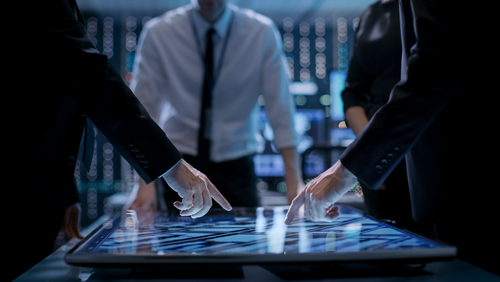 Not every company that seeks litigation financing does so because it lacks the resources to pursue elective litigation.
For well-capitalized companies, in fact, the issue is often less about defraying cost and more about using litigation funding to help turn legal claims into valuable assets and to transform the legal department into a contributor to corporate revenues and profits.
Historically, pursuing litigation claims has been viewed by C-suite executives, board members and shareholders as a drag on the bottom line, one whose future benefits—such as asserting the company's rights in the marketplace or recovering damages—are outweighed by its negative impact on profits and share prices in the short-term.
The problem often lies with the unfavorable treatment litigation receives under the accounting rules at most earnings-focused companies. Under these rules, litigation costs pass through companies' income statements when they are incurred. The result is lower profitability and earnings while the case is pending, which may last several reporting periods.
Unlike other assets that are capable of being capitalized–like the costs of research and development and investments in a new product line–with litigation, a company may not match its expenses to future revenues regardless of the strength of the case or the likelihood of success. Moreover, when a recovery does occur—perhaps months or years after a case is filed—it is often viewed by analysts as a "special event," a one-off windfall that is excluded from adjusted EBITDA and the computation of recurring revenues or profits.
Clear Advantages to Non-Recourse Capital
From a shareholder's perspective, affirmative litigation saddles the company with few tangible, short-term benefits, and only marginal long-term benefits. Shareholders invest in companies because they believe in the vision of their management teams and their ability to earn outsize returns from the products and services they provide. Understandably, they want their capital to generate "alpha" from the core business, not be diverted toward litigation.
However, when Bentham's litigation funding is utilized, a company can accomplish both objectives–it can pursue strategic or financially important litigation while allowing management to focus company resources to the business. Bentham IMF accomplishes this by paying a portion of the legal fees of a litigation in addition to other case costs. The costs covered by Bentham, a third party to the litigation, fall outside of a company's income statement.
Importantly, with litigation funding, a company may be able to "monetize" a portion of the legal costs already expended in connection with an ongoing litigation, allowing the company to experience one or more "revenue events." Or, if the potential recoveries are significant enough, a company may access capital in excess of that which is required to pay the legal costs. In this way, litigation funding can create a source of working capital for the company.
Bentham's financing is non-recourse to claimants and is entirely dependent on the outcome of the case. If the company loses on its claim, Bentham is owed nothing. In addition, Bentham also brings valuable insight from experienced former trial lawyers, helping a company maximize the value of its claim for the benefit of all stakeholders.
The benefits of litigation funding can be amplified when a company and the funder enter into a portfolio arrangement. A company may have several highly meritorious claims with a strong chance of producing a significant recovery. By investing in a portfolio of cases, the funder is better able to limit its risk and has greater flexibility to invest larger sums. For the company, this can mean a multi-million-dollar cash inflow. And the company retains its ability to collect a substantial recovery should the case generate a large judgment or settlement.
A Transformative Event
In recent years, general counsel at public companies have been under increasing pressure to retool law departments to make them more responsive to the needs of the business. In most cases, they have been asked to cut costs. Many also have been asked to find ways to leverage litigation and other legal matters (like patents) to generate revenue.
Litigation funding can help drive this transformation of the legal department from a cost center to a bottom-line contributor. Bentham, for instance, can work side-by-side with a company to examine its litigation portfolio to create a carefully curated portfolio of cases that can generate a steady stream of immediate income.
While we cannot guarantee that the company will prevail in a case, we can reduce its risk and help it select those cases with the greatest chance for litigation success. In doing so, we can remake litigation into an asset and ensure that no money is diverted from shareholders, and instead, reinvested in the company.
To learn more about litigation financing and how your company or law firm can benefit from using it to unlock the value of litigation assets, contact us for a consultation.
And visit our Company Insights to learn about the CLE seminars we offer to companies interested in working with funders. There, you also will find our recent client podcasts, blog posts and videos.