Decision Alert: Supreme Court of Canada unanimously affirms lower court's power to authorize our company's Litigation Funding Agreement in landmark insolvency matter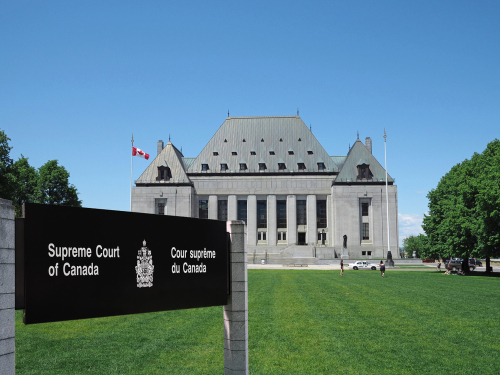 On January 23, 2020, in a unanimous decision from the bench, the Supreme Court of Canada confirmed the authority of a Canadian insolvency court to approve a litigation funding agreement with Bentham Canada, now known as Omni Bridgeway, outside a formal plan of arrangement and granted the funder a super-priority charge against the proceeds of the litigation. This decision marks the first time the Canadian Supreme Court has considered a matter involving litigation finance in any context and continues the growing trend towards acceptance of litigation funding in bankruptcy and insolvency matters. While the written opinion is still forthcoming, the decision is likely to have a significant impact on litigation funding within Canada and beyond its borders.
The decision—issued in 9354-9186 Quebec Inc. v. Callidus Capital Corporation ("9354-9186 Quebec Inc.") resolved several issues arising from a dispute between the debtor, Bluberi, and its former lender, Callidus. Among other things, the court considered the proper process for Bluberi to follow in obtaining litigation funding for its potential claim against Callidus. The claim—which surrounded its allegation that Callidus acted unlawfully in a scheme to strip Bluberi of its assets and obtain ownership of the company—was the debtor's only remaining asset of value and represented the only meaningful source of recovery for creditors. Unsurprisingly, Callidus objected to Bluberi's proposed litigation funding agreement and proposed its own plan of arrangement.
On appeal, the Canadian high court restored the decision of the insolvency court, which approved Bluberi's litigation funding transaction with Bentham Canada and rejected Callidus's competing plan of arrangement. In its opinion, the insolvency court noted that the funding agreement was necessary to allow Bluberi to gain access to justice and reasoned that Callidus's attempt to manipulate the insolvency process, if approved, would result in a "substantial injustice" for the debtor. Most significantly, the Supreme Court's decision confirms that Canadian insolvency courts can approve litigation funding agreements on an interim basis and need not submit them to a creditors' vote through a formal plan of arrangement.
Impact for U.S. Practitioners
While this landmark decision is undoubtedly significant for practitioners in Canada, its impact will extend beyond Canada's borders as well. For one thing, the decision is noteworthy to U.S. restructuring professionals with a Chapter 15 practice. U.S. courts presiding over Chapter 15 proceedings give deference to the laws of the jurisdiction of the foreign main case. In one recent example, the Bankruptcy Court for the Southern District of New York declined to approve a litigation funding agreement in Oro Negro's chapter 15 proceeding absent compliance with the requirements of the jurisdiction of the main case—Mexico. Following the decision in 9354-9186 Quebec Inc., U.S. Courts know that Canadian courts have the power to approve litigation funding agreements as a form of interim financing.
The 9354-9186 Quebec Inc. decision also adds to the growing body of law pertaining to litigation funding in the international insolvency context. Stakeholders of insolvent entities are increasingly choosing to pursue third party financing for their legal claims—sometimes out of necessity, and other times out of a desire to accelerate recoveries and reduce risk. Litigation funding is available to claimants when other sources of financing have disappeared. Thus, claimants have a fighting chance at justice despite their limited financial resources. Litigation funding allows their claims to be decided on the merits and not the resources of the parties.
To discover more about how your company can use these cross-border strategies to their advantage, contact us or our Bentham Canada team for a consultation. And visit our Company Insights to learn about the CLE seminars we offer to companies interested in working with funders. There, you also will find our recent client podcasts, blog posts and videos.