What investment bankers need to know about litigation finance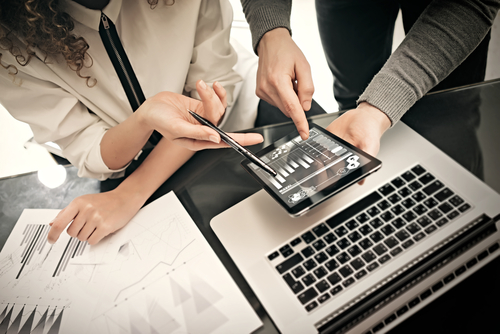 Litigation funding can help investment bankers get deals done by unlocking the hidden value of a portfolio company's legal claims. Monetizing litigation assets today and externalizing future legal costs can help improve the accuracy of a company's financial projections and increase its enterprise value, making it a more attractive merger or acquisition target.
No matter how meritorious a claim, the cost of carrying litigation is a drag on a company's liquidity and profitability. These impacts can be felt over several years. Further, fluctuating legal expenses make budgeting difficult and can create an imprecise view of future profitability. With litigation funding, that equation changes dramatically. The potential benefits for investment banker clients include:
Immediate Cash. One of the primary downsides of litigation is the length of time it takes from the inception of a case to its resolution. And while asserting a claim against a competitor may meet an important business objective, it can be difficult to justify when measured against the other cash needs of a business—research and development, marketing and PR, ramping up production to beat the competition—the list is endless. With litigation financing, all or a portion of the legal expenses otherwise incurred by a company are covered by the funder, allowing the company to use its working capital in its primary business activities. And it may be possible to bolster cash further with one or more revenue events prior to the resolution of the lawsuit.
Reduced Risk. Litigation financing is non-recourse, so a company does not have to repay the funder if the case (or arbitration) securing the financing is unsuccessful. This allows a company to pursue a litigation or arbitration strategy without putting all of its own assets at risk. In addition, a potential acquirer may take comfort that a funder like Omni Bridgeway, after a thorough due diligence process, has elected to put its money behind a claim. Omni Bridgeway's involvement signals its professional view that value exists in litigation assets—which otherwise are not being reflected on a company's balance sheet. Further, providing the acquisition and continued funding is signed off by Omni Bridgeway, an acquirer will not have to be as concerned about the unpredictable legal costs of a target company.
Stronger Financial Results. Litigation funding can help a company mitigate the financial impact that accounting rules have against treating legal claims as an asset. Under generally accepted accounting principles, litigation expenses are recorded when incurred but no corresponding asset is recognized until the litigation is resolved. This is true regardless of how strong a claim is or the likelihood of success, and may have an impact over many years.

Working with a funder, a company can reduce its legal spend, thereby improving profitability and showing higher net income. The company will also keep more cash at hand, reflecting higher assets and lower leverage ratios. Omni Bridgeway invests only in large-scale matters, providing funding of $1 million or more for claims expected to reach a recovery of $10 million or more. In the case of portfolio funding, where several claims are being funded simultaneously, this can mean several million in additional income accruing toward the bottom line.
A Show of Strength. Because of concerns about cost, a company may allow meritorious claims to fall by the wayside. Or if a company is pursuing a claim, it may be forced to settle early or for pennies on the dollar because of the strain litigation can put on the company's budget. Litigation finance allows companies to realize the full, merits-based economic potential of their claims without infringing upon its own company resources. Indeed, a company can demonstrate to the marketplace that it will fight to protect its rights—a position that can serve as a deterrent to predatory competitors. And when it does pursue its claims, the company can litigate on an equal playing field, thus reducing the risk of an unfavorable settlement or judgment.
Flexibility. Depending on the size and strength of its claims, the non-recourse nature of litigation finance may allow a company to use funding for other purposes, too. A company with a portfolio of meritorious claims and the potential for strong recoveries may negotiate financing terms that provide additional working capital to cover operational costs, expand the enterprise, or finance other legal costs, including transactional costs and litigation defense costs. And litigation funding is available at any stage of case—from pre-filing through appeal.
Omni Bridgeway's investment team is stacked with experienced former litigators and arbitration professionals with deep expertise about how litigation should be valued and how it may perform.
To learn more about the benefits of litigation finance for investment bankers, visit our Company Insights, which offers an abundance of information to companies interested in working with funders, including our recent podcasts, blog posts, and videos. Or contact us for a consultation about the ways we can help you pursue meritorious claims.