Litigation finance can help in the battle over business interruption claims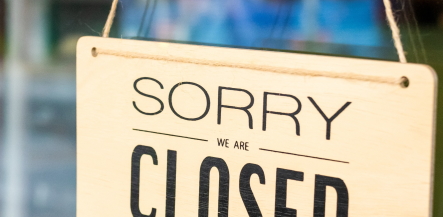 A multi-billion-dollar litigation battle is erupting around the globe, pitting companies forced to suspend operations because of the coronavirus pandemic against insurers who are declining to pay business-interruption claims.

While those companies may have meritorious insurance claims worth millions of dollars, they also may not have the resources on hand to pursue cases to recover them. They also face well-heeled insurers who are likely to draw out litigation in an effort to force them to settle or abandon their claims.

Litigation financing is tailor-made to assist companies pursuing large business interruption claims. Funders like Omni Bridgeway provide non-recourse financing that allows a company to hire the best-possible counsel and experts and to withstand their opponents' delaying tactics. Because the financing is non-recourse, the funder receives a return on its investment only in the event of a successful recovery. If the case is lost, the funder receives nothing.

"Omni Bridgeway can restore the equality of arms of its clients vis-à-vis large insurance groups," said Sandra Peters, an attorney-at-law and legal counsel based in Omni's Cologne, Germany, office. "We do not shy away from reminding large insurance companies of their contractual obligations, and we support injured parties in asserting their claims against the respective insurers."

With funding, money that might have gone to legal bills can be used to pay for operations – a move that could help companies struggling to emerge from the financial effects of COVID-19. And where companies may have a portfolio of meritorious claims, funders sometimes negotiate financing that is used directly to pay operational expenses, a potential boon for enterprises facing financial issues and a lengthy and expensive litigation fight.
Pandemic Exclusions
Insurers around the world have contended that government-imposed lockdowns are insufficient to trigger business interruption clauses in company policies.

In France, Axa, the multinational insurance provider, was sued by a restaurant owner for failing to pay two months in lost revenue caused by the coronavirus crisis. A Paris court ruled in May that Axa must pay, setting a precedent that may reverberate in other countries. Axa later said it would establish a €500 million fund to compensate smaller French companies.

In the United States, The Washington Post reported that restaurants, hotels, and other businesses affected by shutdowns are expecting a wave of lawsuits with insurers. Many insurance companies, the Post reported, attempted to change their policies in the wake of the SARS outbreak in 2002-2003, which led to payouts of tens of millions of dollars. In many cases, insurers added exclusions to standard commercial policies for losses caused by viruses or bacteria.

"Insurers have also invoked vague reasoning around who ordered a business to shut down," Omni's Peters said. "They say a specific authority and not the legislator must have ordered the shutdown of operations due to the pandemic. Or the insurers refuse to pay because the virus is not mentioned among a policy's general conditions of insurance."

Peters added: "Whether these reasons are true or not must be clarified by legally independent expert advice. Apparently, however, some insurers like Axa have recognized that taking a hard line is a mistake. Thus, they created the €500 million fund."

The catch, however, is that such funds may not be enough to cover global demand: Axa, for instance, did not create a corresponding fund for claims in other large markets like Germany.
Playing Hardball
Though some companies are paying out on their obligations quickly and efficiently, other insurers are playing hardball with their clients. In many cases, insurers have refused to pay altogether or have offered settlements of 10-15 percent of a claim's value.

And if an insured company pursues litigation, insurers say they should be prepared for a long battle. "We will continue the legal proceedings, if necessary, until the plaintiffs are bankrupt, at which point any reimbursement will be unnecessary," an insurance industry representative told one French newspaper.

"It is precisely this stalling tactic that is currently being used by some business closure insurers who refuse to pay compensation to retailers, restaurateurs or hotel operators despite existing insurance coverage," Peters said. Working with a litigation funder, however, a company with a strong insurance claim can access justice and battle back against insurers denying claims without incurring the financial risk traditionally associated with bringing such a case.

To learn more about how litigation financing can assist claimants in insurance cases, visit our Company Insights. While there, explore our recent podcasts, blog posts, and videos. Or contact us for a consultation to learn more about the ways we can help you pursue meritorious claims.