Christopher J. Young, Omni Bridgeway General Counsel-North America and Chief Compliance Officer, Featured in Vanguard Law Magazine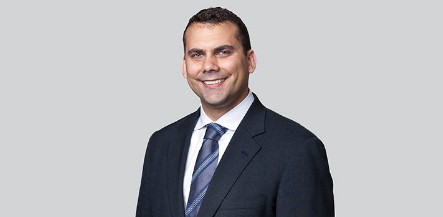 Since joining Omni Bridgeway in 2017, Christopher J. Young has seen explosive growth in the size of the deals he papers on behalf of Omni Bridgeway (formerly known as Bentham IMF) as its General Counsel-North America and Chief Compliance Officer. In an article published by Vanguard Law Magazine, Chris recalls a $12 million deal he papered in 2017 being the largest he handled that year—one considered to be sizable for the litigation finance industry at the time. Three years later, Chris is reviewing investment opportunities up to $150 million. He has helped close two $40 million deals in the last two years, as well as portfolio investments that may grow to over $100 million. "The larger dollar amounts are where it gets exciting for a deal lawyer like me," Chris tells Vanguard.
The risks Chris must watch out for extend beyond those associated with investing large amounts of capital. As mentioned in the article, the Covid-19 pandemic has prompted companies with meritorious claims to seek financing from Omni Bridgeway not only to prosecute claims, but to survive. Such situations necessitate careful examination not only of the risks of the underlying litigation, but "whether Omni's client may restructure, file for bankruptcy, liquidate or strike a deal with equity holders or creditors." The question of whether a transaction needs to be structured to cover insolvency risk has become increasingly relevant, as has the need to secure insurance to underwrite that risk and, as Chris says, "ensure that our 'at risk' capital for a deal is much lower."
Beyond papering the many deals that Omni Bridgeway has closed in North America in recent years, Chris has assisted in assembling a $500 million U.S. investment fund and registering our company as an investment advisor with the SEC, serving in a Chief Compliance Officer role for the investment advisor. Given the trend of the company closing increasingly large deals, Chris suspects more capital raising may be on the horizon for Omni Bridgeway. "Investors like litigation finance because it is an alternative asset not correlated to the traditional markets, and returns can be handsome," he tells Vanguard. "And we have the right team to underwrite these risks and handicap a successful outcome."
To read more about the role Chris plays at Omni Bridgeway and the factors he considers when structuring the deals he describes as "never the same", read Chris Young-Omni Bridgeway: Eyes on a Bigger Prize or email Chris at [email protected].
To learn more about Omni Bridgeway's litigation funding capabilities, visit us at omnibridgeway.com. While there, explore our recent podcasts, blog posts, and videos via our Company Insights. Or contact us for a consultation to learn more about the ways we can help you pursue meritorious claims.