Bentham IMF adds Deputy District Attorney to Los Angeles team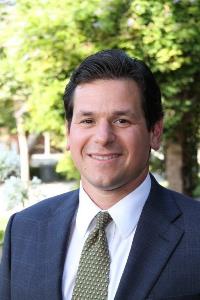 LOS ANGELES, August 15, 2016: Bentham IMF, a leader in commercial litigation funding, announced today that John Harabedian has joined its Los Angeles operation as Legal Counsel. Mr Harabedian comes with a wealth of litigation experience, having spent the last year as a Deputy District Attorney in the Los Angeles County District Attorney's Office, and having formerly practiced law at Latham & Watkins LLP.
In his role as Legal Counsel, Mr Harabedian will perform due diligence on potential investments and provide legal advice to Bentham. His arrival builds upon Bentham's substantial presence on the West Coast, which exceeds that of any other commercial litigation finance company operating in the United States.
Allison Chock, head of Bentham's Los Angeles office, said: "John has impressive and wide-ranging litigation experience. As a former prosecutor, he tried several cases to verdict and as an associate, he focused on commercial and securities litigation. We look forward to the unique perspective and expertise he will bring to our team."
Ralph Sutton, Bentham's Chief Investment Officer, added: "We have been fortunate to attract high-caliber talent from some of the best litigation firms in the country, bolstering our ability to promote access to the American legal system."
Bentham has grown significantly throughout the past two years, adding talent from various top-tier law firms. Recent arrivals include Matthew Harrison, formerly a partner with Latham & Watkins, who now heads Bentham's San Francisco office, Priya Pai, formerly an associate with Latham & Watkins, and Julia Gewolb, formerly an associate at Boies Schiller and Flexner, who now serve as Legal Counsel in Bentham's San Francisco and New York offices, respectively. Gretchen Koehler, formerly Director of Business Development & Marketing at Kasowitz, now acts as the company's Chief Marketing Officer.
Mr Harabedian graduated from Yale University, and then received his M.Sc. from Oxford University. After receiving his J.D. from Stanford Law School, he served as a law clerk to the Honorable Josephine Staton of the U.S. District Court for the Central District of California. Mr Harabedian currently serves as a Councilmember for the City of Sierra Madre, and previously served as Mayor for the 2014-2015 term.