Compensation distributed to members of Williamtown Contamination Class Action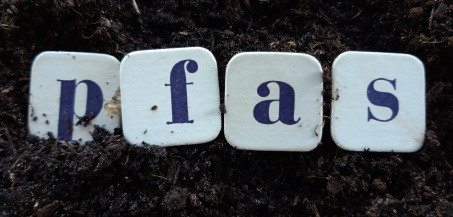 Authors:

Investment Manager - Australia
Senior Investment Manager - Australia
---
This week, the members of the Williamtown Contamination Class Action received some good news in the run up to Christmas: $57m in compensation was distributed by their settlement scheme administrator, Ben Allen of Dentons. The distributions followed from the landmark settlement achieved in February 2019 by Omni Bridgeway's funded class action; and that itself followed from four years of hard-fought litigation in the courts, and a public campaign organised by a fiercely determined community that had woken up in September 2015 shocked to find their homes and businesses were locked in a PFAS contamination zone.
The average distribution per household was around $100,000, with households in the worst-affected areas receiving between $150,000 and $300,000. The figures demonstrate that a funded class action is a mechanism that can return meaningful justice to those who need it most. Without the collective pressure of the Class Action, the value on offer was zero, as the community's concerns were stonewalled while Commonwealth and State agencies sought to blame each other for what had occurred. The gravity of the situation was increased by banks refusing to lend against property in the contaminated "Red Zone", creating a form of equity trap. Their plight was highlighted by brave reporting from newspapers such as the Newcastle Herald, which uncovered worrying incidences of adverse health effects, as well as declining property prices and severe restrictions on fishing and farming, formerly mainstays of the local economy.
Against that backdrop, the communities of Williamtown, Fullerton Cove and Salt Ash rallied, organised themselves into a Steering Committee, recruited the world's largest law firm and litigation finance company (Dentons and Omni Bridgeway), enlisted the tireless support of local Federal MP Meryl Swanson, set up a national campaign group, and took their fight to the steps of Parliament House in Canberra via the Federal Court in Sydney.
In describing the outcome they achieved as "not just fair and reasonable, but excellent", Justice Lee observed:
"Without litigation funding, the claims of these group members would not have been litigated in an adversarial way but, rather, they would likely have been placed in the position of being supplicants requesting compensation, in circumstances where they would have been the subject of a significant inequality of arms […] It seems to me a testament to the practical benefits of litigation funding, that these complex and costly claims have been able to be litigated in an efficient and effective way and have procured a proposed settlement. It must be recalled that an acceptable settlement was only forthcoming after a vast outlay of resources, and the assumption of risk of a third party funder for potential adverse costs."
Omni Bridgeway was proud to work with the community and we congratulate them again on their success; their win is also a win for the collective model of justice in Australia.