Enforcing awards and judgments in Asia requires global resources and local expertise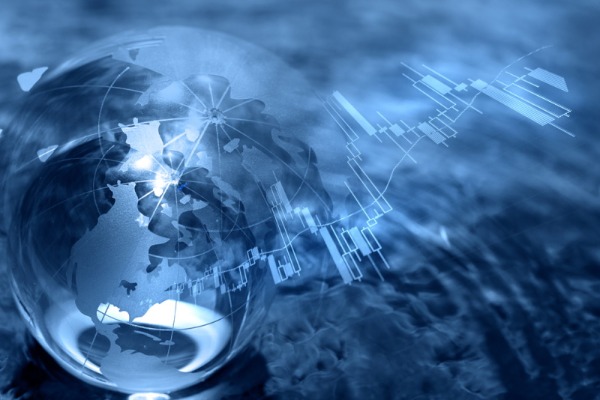 The explosive growth of Asian economies during the last two decades has been accompanied by a rapid rise in the number of disputes in the region—and a corresponding need by parties for assistance in enforcing their judgments and arbitral awards.
Omni Bridgeway began working on enforcement matters in Asia as far back as the 1990s for clients based in Japan. As business has grown in Asia, so too has Omni Bridgeway. In 2015, the company opened an office in Singapore to assist clients with funding for cross border arbitration and with recovering and monetising judgments, awards, and non-performing loans.
Marjolein van den Bosch-Broeren is the Head of Enforcement in Asia. Like many of the other members of Omni Bridgeway's global and multi-disciplinary team, Marjolein is a highly experienced litigator with deep experience in enforcement-related matters. She previously worked with two top Benelux law firms, Houthoff and Stibbe, and as VP Investments for Aboitiz Equity Ventures Inc. in Manila before joining Omni Bridgeway in September 2017.
Working with Marjolein in Singapore is Chee Chong Lau, an associate investment manager and legal counsel. Chee Chong is also a specialist on enforcement issues and is an experienced litigator. He joined Omni Bridgeway in April 2019 after previously working for highly regarded law firms, Drew & Napier, Clyde & Co, and Holman Fenwick Willan.
Acting locally and globally
Among other things, Marjolein and Chee Chong are responsible for managing and making strategic assessments of Omni Bridgeway's enforcement activities with a particular focus on South Asia, Southeast Asia and East Asia. They are part of a team that spans the globe and includes seasoned litigators and recovery specialists from premier international law firms and corporate legal departments, as well as business leaders, economists, financial experts, business intelligence and asset tracing professionals.
The Omni Bridgeway team is multi-ethnic, multi-lingual (the team speaks more than 25 languages) and multi-disciplinary. To help ensure that it is able to meet the jurisdiction-specific needs of clients, Omni Bridgeway has also developed a strong network of local lawyers around the world.
This diversity is especially useful in Asia. In many of the region's developing economies, a local court can sometimes be protective of a counterparty that is based in its own backyard. Global enforcement regimes like the New York Convention may be unevenly applied, depending on the jurisdiction. A local court may delay enforcement or fail to recognise the authority or a court or arbitral panel from another country.
These obstacles are one of the key reasons that practitioners like Marjolein and Chee Chong work to enforce judgments and awards around the globe. Together with their internal investigative team, they search for assets in a number of jurisdictions, especially those adhering to international enforcement standards like the New York Convention.
The search for assets
The enforcement team of Omni Bridgeway has extensive experience in dealing with companies, governments, government-owned entities and individuals that have to pay a large award or judgment and try to evade payment. These debtors may have assets such as receivables from abroad or real estate and bank accounts, or assets like airplanes, fine art or expensive jewelry located in several jurisdictions. In such cases, the enforcement team works in a number of countries simultaneously to find and freeze those assets. This puts pressure on the debtor to pay the judgment or award or, if the debtor continues to refuse or has absconded, allows the claimant an opportunity to foreclose against seized assets to satisfy the debt. Timing is often critical to prevent the debtor from moving assets to yet another jurisdiction. Attaching a payable by a third party to the debtor can be particularly time critical. Its availability may be a matter of hours as it moves from one party's bank account to the next.
An enforcement case might involve assets in Asia, Europe and North America. To find assets in such disparate locations, Marjolein, Chee Chong and other members of the enforcement team are assisted by Omni Bridgeway's unique and highly experienced group of intelligence and asset tracing experts.
The enforcement team includes highly experienced investigators from a variety of backgrounds — such as investment banking, science and forensic accounting — who have the ability to connect dots and detect patterns of behaviour to help locate hidden financial and physical assets. They leverage legal discovery tools and proprietary asset tracing databases that Omni Bridgeway has built over the course of more than 30 years. In addition, they have developed an extensive global network of on-the-ground investigators to assist in finding assets.
Though the team will often pursue enforcement actions in jurisdictions that are more open to the enforcement of foreign judgments and awards, it does not shy away from initiating recognition and enforcement proceedings in challenging jurisdictions where the counterparty may be leveraging local connections to avoid paying or to shield its assets. The Asia team has extensive experience working on cases involving government and government-owned entities, and together with its intelligence and asset tracing team determines if assets held by governments or state-run companies are subject to sovereign immunity.
Clients, Cases, Credibility
Omni Bridgeway's enforcement clients in Asia include companies of all sizes and across industries, as well as law firms, insolvency practitioners, insurers, government ECA's (Export Credit Agencies), and individuals with large potential recoveries. Clients include those based in Asia, as well as those hoping to enforce judgments in the region.
The enforcement team works on dispute funding cases where a judgment or award has not yet been handed down, but where it is expected that the debtor in question will not be willing to pay or will try to evade payment. Omni Bridgeway also provides enforcement funding and management for cases where the client has already obtained an award or judgment. The intelligence and asset tracing team performs a preliminary asset trace to determine if the debtor is able to pay the judgment or award. If this is the case, like dispute funding, Omni Bridgeway provides financing to pursue enforcements on a non-recourse basis in return for a percentage of the recovery. The company is also open to purchasing an enforceable award in whole or in part or to purchase certain types of claims, including single cases or portfolios, such as a pool of unrecovered insurance claims.
Over the years, Omni Bridgeway has recovered billions of dollars for its clients, and it works with some of the world's leading institutions on asset recovery and dispute finance. For instance, the World Bank's International Finance Corporation has partnered with Omni Bridgeway on a project - MENA DARP - aimed at distressed asset recovery and dispute funding in the Middle East, North Africa, and Central Asia regions.
Enforcing a judgment or arbitral award in Asia and/or against an Asian counterparty can be a highly complex affair. Winning a case may represent just the first step in a long, difficult battle to recover the proceeds. An experienced enforcement specialist like Omni Bridgeway helps clients in Asia by leveraging deep local knowledge, global resources, and decades of enforcement expertise. In doing so, it ensures that a judgment or award is more than just a piece of paper for a client – it's money in the bank.