How law firms and insurers can use dispute finance to maximize recoveries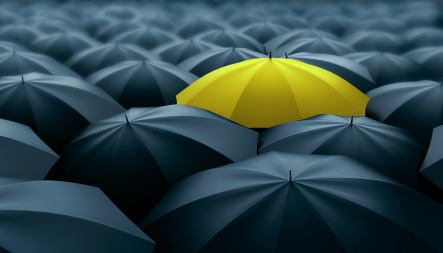 Authors:

Senior Investment Manager and Legal Counsel - Australia
Senior Investment Manager and Legal Counsel - United States
---
For law firms that represent insurance companies, dispute finance can serve as a critical tool for helping their clients reduce both their legal spend and risk as well as help ensure that subrogation and/or reinsurance claims have the greatest likelihood of generating substantial recoveries.
Working with a funder, law firms can offer financing options that will allow their insurer clients to bring valuable claims that might otherwise have been difficult to pursue because of their limited corporate legal budgets. Dispute finance allows them to immediately unlock the value of their litigation and arbitration claims.
Let's explore three of the ways insurers and their outside counsel can benefit from funding:
Capital Management
For insurers globally, disputes are among the largest line items in corporate legal budgets. Much of the work pursuing a claim must be outsourced, and for a dispute-heavy industry like insurance, the costs can mount rapidly. Even when an insurer may have adequate financial resources to pursue claims, they may seek an alternative to using their own funds.
This may be particularly true now because the insurance industry (and the rest of the business world) is grappling with the economic disruption caused by the COVID-19 pandemic. In just one example of the fallout from the financial turmoil, QBE, a large Australian insurer, recently announced that it was withdrawing its 2020 financial targets because of the uncertain economic and investment market outlook.
Adding to the challenges are accounting issues related to the treatment of legal expenses. Legal expenses must be recorded on financial statements as soon as they occur. Yet, potential recoveries are not regarded as an asset and not included in anticipated revenues. Even if a case does result in a successful recovery, the income can only be recognized as an extraordinary item, not as operating profit. This means legal costs can have a significant negative impact on profitability—particularly in a dispute that stretches over an extended period of time.
In a dispute financing arrangement, funders like Omni Bridgeway provide non-recourse funds to cover the fees and cost of disputes, which means the funder receives a return on its investment only in the event of a successful recovery. Thus, the expense of litigation is assumed by the funder, and the company is relieved of most of its out-of-pocket expenses for the dispute's duration.
From an accounting perspective, this means the insurer is able to offload its legal expenses to the funder and remove such expenses from corporate financial statements. Disputes, which had been a drag on the bottom line, are transformed into financial assets that generate immediate income, thanks to payments from the funder. Meanwhile, the company retains the ability to achieve an otherwise unrealized financial uplift from a potential recovery.
Risk Management
Morrison & Foerster recently surveyed 110 general counsel from global corporations to understand the impact of the COVID-19 pandemic on their businesses during the next 12 to 24 months. When asked about the biggest challenges they personally faced in their roles right now, 39.1% said they worried about protecting their companies from risk.

Where litigation is concerned, dispute financing can help mitigate in-house counsel's worries. A financing arrangement removes much of the financial risk to the corporate balance sheet stemming from outside counsel fees and other essential case costs, like expert witnesses. In jurisdictions where adverse cost orders may pose an additional risk, funding can help protect clients as well.

Omni Bridgeway, for example, may offer security for a defendant's legal costs when the claimant is required to do so by a court or tribunal. In this scenario, an insurer is relieved of the responsibility of obtaining After the Event (ATE) insurance or putting up its own money as security. Omni Bridgeway can also indemnify claimants against adverse cost orders.
A Neutral Opinion
Insurers may have talented teams of claims examiners and in-house counsel who identify and review legal claims, and in some cases, manage the disputes through to completion. However, even the most talented and effective claims teams will require support to pursue recoveries.

In addition to the financial resources it may provide, top funding companies are typically staffed by disputes experts with experience in evaluating claims and assessing their potential for substantial recovery. They can provide a neutral opinion about potential litigation, validating corporate and outside counsel strategies while helping identify potential weaknesses in claims.

Whether law firms consider financing for their insurance clients in subrogation or reinsurance matters, for preserving cash flow, or as security for defense costs, it's imperative that firms partner with an experienced and reputable dispute financier that is well-versed in the nuances of insurance matters.

To learn more about how dispute financing can assist law firms and their insurance company clients, visit our Company Insights. While there, explore our recent podcasts, blog posts, and videos. Or contact us for a consultation to learn more about the ways we can help you and your clients unlock the value of meritorious claims.