Seeking litigation funding before the end of the fiscal year? Law firms shouldn't wait too long.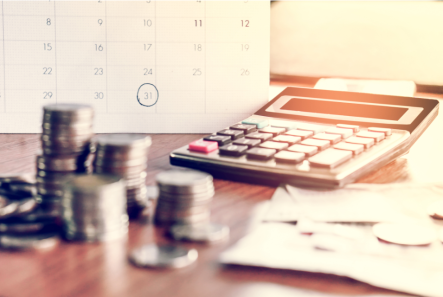 Author:

Investment Committee Member and Director, Omni Bridgeway Management (USA) LLC
---
The year-end revenue rush—the annual effort to boost realization before the close of the fiscal year on Dec. 31—is about to begin for many law firms. And those efforts are taking on even greater urgency this year, with firms looking to lessen the impact of the present economic slowdown on their top earners.

As Law.com recently reported, several firms are looking to make major cuts in staff and attorneys before year-end to ensure that they are able to meet obligations to top partners. "A very high priority for most firms, including right now, is to protect their most significant contributors from the threat of poaching from competitors," said a law firm consultant.

To help ease this capital crunch and blunt potential competitive threats, firms with strong litigation portfolios should consider using dispute financing as a means to provide immediate income for expenses, such as partner draws and associate and staff bonuses—both critical to retain top performers.

THE TIME TO ACT

Due to their size and typical complexity, completing a law firm portfolio funding arrangement can take time. Accordingly, firms should act quickly if they hope to monetize anticipated future fees before the end of the fiscal year. Reputable funders are highly selective about the investments they make. They need time to ensure that the future fees proffered as collateral will provide the necessary return on capital deployed by the funder.

Unfortunately, history has taught us that many law firms wait until December—when questions of realization become the most pressing—to begin to explore funding arrangements. In general, if a firm is hoping to receive financing by year's end (whether to address a firm's fiscal year-end concerns or simply to close out the calendar year in a stronger cash position), an initial inquiry should be made much sooner. If a funding inquiry is made in December, there typically isn't enough time to properly examine a proposed litigation portfolio to determine if an investment is appropriate before the close of the year.

Getting an earlier start on the funding process gives a funding company the opportunity to perform its due diligence into the litigation fees offered as collateral and also gives the parties ample time to negotiate the terms of a funding arrangement. While funders work expeditiously, it is necessary to carefully examine the merits of each case in a portfolio, assess the potential return, and calculate risk. This takes time and resources, both of which can be in short supply in December.

PORTFOLIO POTENTIAL

Why explore portfolio funding now? By choosing to pursue a funded portfolio approach, law firms are able to take a measured risk on contingency (or hybrid fee) litigation. Rather than shoulder the entire risk itself, the firm accepts non-recourse capital from the funder that can be used to cover costs and a substantial portion of its fees. In some cases, funding may be used for other operational purposes as well, such as fulfilling obligations to key "rainmaker" partners or even keeping critical employees on staff through the COVID-19 slowdown.

At Omni Bridgeway, we work with law firms to create litigation portfolios of three or more meritorious commercial cases. When a law firm obtains a successful result from one or more of the cases in the portfolio, we receive a return on our investment. As portfolio funding is non-recourse, if the entire portfolio is unsuccessful, the law firm has no obligation to repay the funding. Our minimum portfolio funding size is $2 million, and we routinely fund portfolios much larger than that.

STRATEGIC BENEFITS

With immediate income from dispute funding, a firm may be able to unwind some of the austerity measures—including cuts in partner draws—put in place earlier in the year to cope with COVID-19-related revenue disruption. A new, litigation-based revenue stream may allow a firm to prevent the reputational and competitive risks that can occur from ongoing cuts to associates and staff.

Among other benefits, funding arrangements can improve:

• Cash flow. Because the funder is providing up-front payments, the firm immediately sees improved revenues and secures an income stream for the life cycle of the cases in the portfolio. And the firm can still reap the benefits of a successful recovery, as experienced funders structure portfolio investments so the firm retains a significant "upside" interest.

• Client relations. As in-house legal teams search for savings, particularly during the current downturn, a firm can proactively offer a contingency fee arrangement (or a hybrid fee arrangement) to take on or continue a client's plaintiff-side litigation. This can simultaneously help expand the firm's business and save the client out-of-pocket money as well—a move likely to help improve long-term relations with the client.

• Expansion efforts. If a firm is in the position to take on new partners and associates, perhaps recruiting from a distressed competitor, income from a funding arrangement may help cover salaries and expenses during the period when those lawyers are setting up their practice and before they begin bringing in revenue—a time period that can lag behind the addition of extra firm resources by several months. This can also allow the firm to be more aggressive in recruiting rainmakers, as the firm now has the additional financial resources to attract and integrate new partners.

To learn more about how financing a portfolio of litigation can assist your firm before the end of the fiscal year, visit our Company Insights. While there, explore our recent podcasts, blog posts, and videos. Or contact us for a consultation to learn more about the ways we can help you pursue meritorious claims.