NZ property owners one step closer to compensation in combustible cladding class action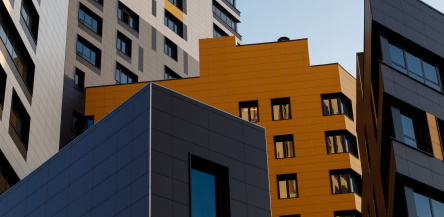 The Omni Bridgeway-funded class action against the manufacturer and suppliers of certain polyethylene (PE) core cladding has commenced in the High Court of New Zealand.
The action seeks compensation for New Zealand property owners and lease holders who have suffered or will suffer financial loss in relation to the Alucobond PE and Alucobond Plus cladding products which are or were affixed to their buildings. In New Zealand it is largely the responsibility of property owners and bodies corporate for unit title schemes to carry out any remedial measures with respect to PE core cladding. These measures might include removing and replacing the cladding or in the alternative, improving fire suppression systems if the cladding is not removed and replaced.
PE core cladding, often used for aesthetics purposes on buildings to cover external walls, is an aluminium composite panel cladding with a core comprised wholly or substantially of polyethylene which has been found to be combustible.
Helping property owners seek compensation
Leading dispute financier Omni Bridgeway and prominent NZ law firm, Russell McVeagh had previously led a year-long investigation to identify buildings across New Zealand that have combustible cladding. They also jointly hosted information sessions in a number of New Zealand cities to raise awareness amongst potential claimants and encourage those persons affected to consider participating in the action. Omni Bridgeway is also currently funding two separate combustible cladding class actions in Australia.
These class actions have enabled property owners of residential, commercial, public, mixed-use, and other non-residential buildings across Australia and New Zealand to make claims for compensation to cover the costs of replacing the cladding and other remedial measures. The property owners have also been able to make claims for other losses suffered as a result of the cladding, including increased building insurance premiums and the costs of consultants engaged to investigate and test the cladding.
Gavin Beardsell, Investment Manager and Head of New Zealand at Omni Bridgeway said, "I am pleased that the Omni Bridgeway-funded New Zealand Combustible Cladding Class Action has commenced on behalf of affected building owners in the same way as we have already done in Australia, to support the claimants in pursuing compensation from the manufacturers".
Polly Pope, Partner at Russell McVeagh said, "This is an important issue and we see real benefits to the property owners in the efficiency and access to justice offered through a funded representative action".
Register your interest to participate in the combustible class action
Even though proceedings have commenced, parties who believe they are affected can still register their interest to participate in the Combustible Cladding Class Action (NZ). To register your interest, simply click the link or contact the Omni Bridgeway Client Liaison Team at [email protected] or call 1800 016 464 (free call in Australia) or +61 8 9225 2322 (if overseas).
Please note by registering interest through this website, it is not binding in any way and does not constitute acceptance into a contract.