Omni Bridgeway welcomes Camilla Godman as Investment Manager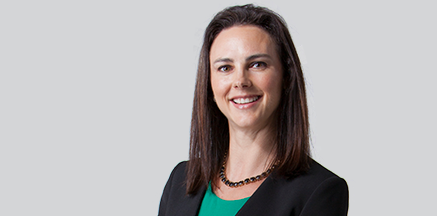 Omni Bridgeway (ASX:OBL) is pleased to welcome Camilla Godman as Investment Manager based in London (on secondment to the Singapore office until July 2021).
Camilla is the latest of three hires in EMEA, reinforcing Omni Bridgeway's growth strategy of offering global funding solutions supported by local knowledge, networks and cultural awareness.
She brings to Omni Bridgeway over 18 years' international arbitration and dispute resolution experience. Before transitioning to litigation finance, she was with Ashurst LLP, initially in London and then in Singapore where she developed the firm's Singapore Disputes' Practice. She was subsequently Deputy Registrar at the Singapore International Arbitration Centre, where her role included scrutinizing all draft awards and leading the counsel team. More recently she has held the title of Director at the Chartered Institute of Arbitrators (CIArb), Asia.
Camilla has been involved in a large number of varied disputes, throughout Asia Pacific, Europe and the Middle East. Her experience spans joint venture disputes, class actions, energy, construction and infrastructure disputes, international trade and competition-related disputes.
Commenting on Camilla's hire Omni Bridgeway's Executive Director, Raymond van Hulst: "As Omni Bridgeway continues to expand its global footprint and service offering, we are delighted to welcome Camilla to the EMEA team who brings with her exceptional skills and experience."
Camilla Godman said: "I am delighted to be joining Omni Bridgeway. This is an opportunity to work alongside some of the world's leading dispute finance experts and to contribute to Omni Bridgeway's expansion in EMEA, particularly in arbitration funding. I have closely followed the evolution of this industry and I'm excited to be joining a funder whose unique expertise in both dispute financing and judgment enforcement means that they are at the forefront of offering innovative solutions for funding. I am looking forward to being part of the team."
Omni Bridgeway is delighted to welcome Camilla to the team. She can be reached at [email protected].