How legal finance can help claimants as patent disputes cross borders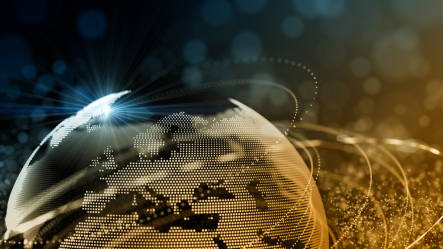 Author:

Portfolio Manager - Global Intellectual Property and Senior Investment Manager - United States
---
Perhaps the best-known example of a cross-border patent battle is the "smart phone war" between Apple and Samsung, a dispute that played out in U.S. district and appellate courts, the U.S. International Trade Commission (ITC), as well as courts in Australia, France, Germany, Japan, South Korea, Spain, the Netherlands, and the United Kingdom. But it's far from the only high-profile major patent case that has crossed borders. Patent litigation has grown increasingly global in recent years, with corporate litigants simultaneously battling cases in jurisdictions spanning the United States, Europe, and Asia.

A favored strategy for good reason

The United States has long been the world's biggest venue for patent litigation. It offers a large market that can support significant damages awards and other remedies for successful claimants. Cases may be heard before juries, who, in turn, may be sympathetic to innovators. Claimants can also rely upon easy access to the federal courts, procedural advantages such as broad discovery, and strong patent law precedent.

Yet claimants with the resources and IP assets to do so often seek to deploy a more global strategy in order to diversify risk and increase pressure on defendants. A strong decision for a claimant in one jurisdiction may push an opponent to the table more quickly to negotiate a global settlement. And the availability of powerful injunctive relief in important global markets can drive substantial recoveries.

A company based outside the United States may also enjoy a home-court advantage by bringing a case in their local jurisdiction. In doing so, they may face triers of fact who are more sympathetic to a locally based enterprise. Conversely, a plaintiff bringing suit in a defendant's home country may be able to shake the defendant's management with concerns about exposure to a judgment from a local court and attendant unfavorable media coverage.

A global funder for global disputes

For claimants, the potential recoveries in a major, global patent case can reach into the hundreds of millions of dollars, if not more. Such bet-the-company figures also come with steep legal costs. The average legal spend in a U.S. patent case valued at more than $25 million was $3 million, according to recent data from the American Intellectual Property Law Association. This spend can only multiply as disputes extend into additional jurisdictions.

Legal finance is tailor-made to assist claimants engaged in such complex intellectual property cases—ones that may require years of litigation, and involve multiple defendants, substantial discovery and expert expenses, parallel proceedings, and difficult appeals. For corporate claimants, third-party funding can help remove significant litigation expenses from balance sheets, recoup prior litigation spend, and conserve capital for business operations and growth.

Omni Bridgeway is particularly well-suited to finance global patent disputes, with offices around the globe and successful litigation funding experience in Europe, Asia, Australia, and North America. Not only can Omni Bridgeway help defray the cost of global litigation and the risk of potentially substantial adverse cost orders, Omni Bridgeway's internal experts around the world can help claimants assess the value of their global patent campaigns, select litigation counsel, and coordinate strategy through the life of the dispute.

To learn more about Omni Bridgeway's litigation funding capabilities, visit our Company Insights. While there, explore our recent podcasts, blog posts, and videos. Or contact us for a consultation for more information about the ways we can help you pursue meritorious claims.