What is the endgame? Consider judgment enforcement strategies before filing your case.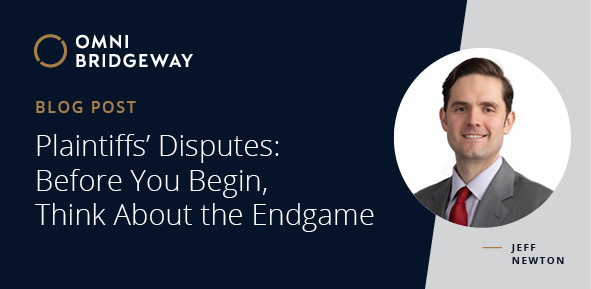 Author:

Investment Manager and Legal Counsel - United States
---
Jeff Newton, investment manager and member of Omni Bridgeway's global enforcement team, was featured in The National Law Journal, discussing why claimants and their counsel should consider judgment enforcement strategies prior to filing a litigation or arbitration.
The article analyses some of the risks claimants face if they do not have a complete picture of a defendant's ability to pay a judgment or award at the outset of a dispute. "Putting these considerations front and center during the planning stages of a dispute can prevent an unfortunate mismatch between a client's expectations and reality, and can increase both settlement leverage during the pendency of a case, while broadening the avenues for enforcement if a judgment or award is unpaid," Jeff said.