Finding Balance: Amy T. Geise Profiled in the Journal of Corporate Renewal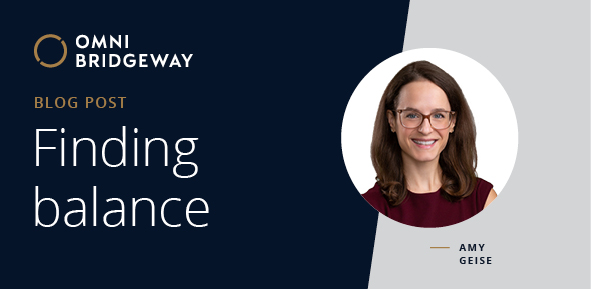 The Turnaround Management Association's
Journal of Corporate Renewal
recently interviewed Houston office head
Amy Geise
, who recounts how she found her way from a commercial litigation practice, to bankruptcy law, and eventually landing on a career in litigation finance. She illustrates how her work at Omni Bridgeway enables her "to leverage [her] experience as a bankruptcy lawyer and as a commercial litigator" to evaluate cases and ultimately provide valuable liquidity for successful client outcomes.
As a member of the TMA's Network of Women and NextGen groups, Amy credits the TMA as a facilitator for diversifying the turnaround industry, as well as an invaluable source of professional networking:
"

We all know there's an underrepresentation of women in the distressed space…. It's been encouraging to see women in TMA exhibit a proactive desire to elevate each other and to refer business to other women…. they make an effort to cultivate fruitful professional networks.

"
Amy also discusses the importance of support networks for working parents and shares her strategies for avoiding burnout while conserving time to dedicate to her passion for community service.
Read the full interview here.