Does your litigation funder have the capital to see you through to the finish line?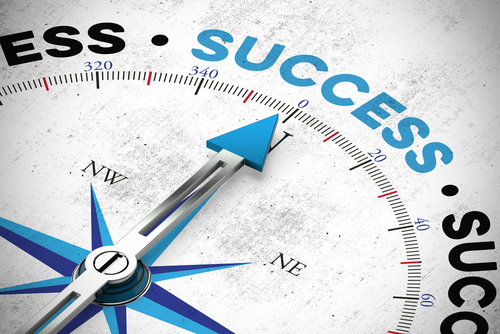 Commercial litigation activity is expected to surge in the months ahead, as organizations grapple with the legal ramifications resulting from the economic turmoil our nation is experiencing. Paradoxically, the increased activity is likely to come at a moment when law firms and companies face financial challenges that could affect their ability to bring and sustain high-value cases.
This is a time when litigation funders should be able to provide invaluable support to help claimants and counsel pursue their meritorious claims—particularly when their budgets may be stretched. As they seek financing, however, law firms and their corporate clients might be wise to ask: how financially stable are the litigation funders with whom they may be partnering?
After all, funders also have been operating in the midst of the economic downturn. And if a funder does not have adequate financial resources, it may not be able to see its investments through to conclusion. This, in turn, could force claimants and counsel to an early and unfavorable settlement or worse, may even force them to abandon their claims altogether.
Twin Investment Funds
For its part, Omni Bridgeway is well-positioned to assist claimants and law firms in taking their cases through to the best possible conclusion, financing large, complex matters and maximizing potential recoveries. Recently, Omni Bridgeway amassed up to USD$1 billion dollars in investment funds to deploy in U.S. litigation as well as in disputes around the globe.
The billion-dollar investment pool is comprised of two recently created funds. Fund 4 was launched in late 2018 with an initial size of USD$500 million and is focused on U.S. litigation finance investments. In June 2019, the company announced the establishment of Fund 5, or the "Rest of World" fund. Fund 5 is a USD$500 million fund that invests in disputes outside the United States, including in Australia, Asia, Canada, Europe, the Middle East, and Africa, and provides financing for organizations and individuals across a broad range of dispute categories, including insolvencies, group actions, international arbitration, and commercial litigation.
The two funds were launched in direct response to the exponential growth Omni Bridgeway has experienced in the demand for dispute resolution finance, both in the United States and around the world. Moreover, not only can capital be recycled in the funds, but each of Fund 4 and Fund 5 can be upsized to USD$1 billion.
Transparency and Security
Our efforts to build sizeable and stable investment funds means that we currently have the resources on hand to continue funding without interruption through the present economic uncertainty. We are also unique among litigation funders in that we substantiate our financial capacity with transparency: Omni Bridgeway is a publicly-traded company. As such, we share significant financial information with the public that other private funds do not provide. A law firm or company interested in verifying our financial position need only visit our website to view our annual and quarterly reports and read our investor presentations.
Omni Bridgeway also has weathered previous economic downturns and has continued its growth despite the turbulent times. We are one of the world's most experienced litigation funders—with a record of achieving successful results in disputes funding and judgment enforcement for 30+ years.
Unfortunately, the same financial security, experience, and transparency is not true for all funders. In recent years, the litigation funding space has attracted a wide variety of new players seeking to capitalize on the sector's strong investment returns. Hedge funds, private equity firms, family offices, and other strategic advisors have made direct investments in litigation—but with no track record and no financial transparency.
In this particular economic climate, claimants and their counsel should be asking questions of their potential funding partners about whether they have adequate capital on hand and the authority to decide how to invest it, legal and claims valuation expertise across a variety of practice areas (for example, bankruptcy, arbitration, commercial disputes, judgment enforcement), and the capacity to finance disputes through to conclusion. At Omni Bridgeway, we are uniquely positioned to answer each of those questions with a resounding "yes."
To learn more about how Omni Bridgeway's dispute resolution financing and judgment enforcement capabilities can help your company or law firm, contact us for a consultation. And visit our Company Insights where we discuss a variety of topics relating to disputes funding via our recent client podcasts, blog posts, and videos.