Expected surge of non-performing loans will increase NPL workload for banks' remedial departments; a bespoke NPL solution from IFC - Omni Bridgeway joint venture "MENA DARP" can offer relief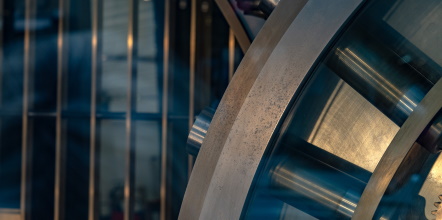 Author:

Senior Investment Manager, Head of DARP - The Netherlands
---
Banks are bracing for a wave of non-performing loans (NPLs) set to hit economies across the globe in the wake of COVID-19. A recent S&P Global Report forecasts worldwide credit losses of USD 2.1 trillion for 2020 and 2021, spurred on by the pandemic. Approximately USD 1.3 trillion of the total is expected to occur by the end of 2020; more than double what banks experienced in 2019. If a second Covid-19 wave leads to widespread new lockdowns – perish the thought – these numbers may likely increase further.
Government responses to the economic slowdown, as well as banks' own forbearance efforts will determine if and when institutions will experience the full impact of credit losses. Many banks are already working hard to restructure loans, in order to allow debtors time to recover from COVID-19 induced setbacks and to return to regular (re-)payment schedules.

Unfortunately, forbearance will not work in every case, and part of the expected NPL wave will have to be recovered. As a result, banks are almost certainly about to experience a dramatic spike in workload for their remedial teams – which will come in addition to the increased risks on their balance sheets. Regions in which banks were already experiencing elevated NPL ratios before the pandemic (as seen in parts of Africa, Europe and the Middle East) are especially vulnerable to this effect as the new wave will come on top of existing, "pre- COVID-19" NPLs.

How Omni Bridgeway can help

Helping financial institutions manage and fund the recovery of NPLs in developing countries is the focus of a business collaboration between Omni Bridgeway and the International Finance Corporation (IFC). In late 2018, Omni Bridgeway launched the MENA Distressed Asset Recovery Program (MENA DARP) together with IFC - a member of the World Bank Group and the largest global development institution focused on the private sector in developing countries.

The program assists financial institutions in recovering value from non-performing loans, thus preserving profitability and helping promote the continued flow of capital in developing economies. Initially targeting the Middle East and North Africa (MENA), the program has expanded to include most countries across Central Asia, Eastern Europe, and Southern Europe. Cases typically – but not necessarily – involve unwilling debtors with possible cross-border assets and substantial (> USD 2 million) obligations against whom legal action has already been initiated.

MENA DARP provides banks with a combination of (i) unique, enforcement-focused expertise and (ii) non-recourse financing, to help in recovering larger NPLs - on a portfolio basis but also on individual NPL basis. This means that banks can outsource the remedial work on complex, time-consuming matters whilst at the same time putting an end to (legal) expenditure on these matters. The solution we offer can either be structured on a full success fee basis, on a full or partial acquisition basis, or on the basis of a hybrid model in which we combine both elements.
Given the present economic circumstances, the combined capital and expertise of Omni Bridgeway and IFC allows banks to strategically alleviate the deluge of NPL work expected in the months and years to come. Through the MENA DARP joint venture, Omni Bridgeway provides global asset tracing expertise, international and cross border legal capabilities and a global network of workout specialists to banks' NPLs.

Working with DARP, institutions have the means to tackle complex and litigious files that may have been deemed too expensive and time-consuming to pursue. And bank capital that had been wrapped up in NPLs may be redeployed to help other businesses.

Contact us us to learn more about the ways we can help you pursue NPLs (and other litigious claims).

To learn more about Omni Bridgeway, visit our Company Insights Insights. While there, explore our recent podcasts, blog posts, and videos.