Omni Bridgeway celebrates its one year merger-versary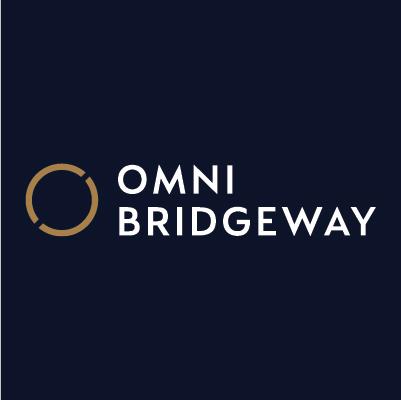 One year on from the strategic combination that brought together litigation finance industry pioneers IMF Bentham and Omni Bridgeway, the mission of the new, 160+ professionals-in-10-countries-strong funding powerhouse is clear:
To provide innovative solutions for funding and managing legal risks that clients prefer, stakeholders are proud of, and that investors seek for long-term returns.
The mission is targeted at carrying forward legacies our companies had already established in the regions of the world where they had independently provided financing solutions prior to our November 2019 merger. It demonstrates Omni Bridgeway's commitment to be the global leader in financing and managing legal risk. And it speaks to the core values at the heart of our organization: rigor, entrepreneurship, collaboration, transparency and accountability.
Omni Bridgeway now leads the market with the largest dispute finance team in the world and the most extensive geographic footprint. We transitioned seamlessly at the beginning of the Covid-19 pandemic from working in 18 offices around the globe to operating in a virtual environment in which we've offered continuous round-the-clock accessibility across time zones. Opportunities to embrace remote working during the pandemic have served to make us more omni-present, with our professionals now spread across even more regions of the world. Our preparedness and capital strength allowed us to provide funding without interruption to many of the law firms, companies and individuals that have sought our support in 2020. We have seen the synergies that motivated our merger give rise to new collaborations, a broader suite of solutions utilized by clients and confidence in our plans for continued expansion.
Our talented and vibrant people make us who we are: a funder that has earned widespread recognition as one of the best in the world. The spirit of collaboration they show helps us earn the trust of reputable law firms and innovative companies. It has also been one of the key factors that have made our post-merger integration a success. "Across our company you will have witnessed, personally experienced and perhaps led projects towards integration," remarked Andrew Saker, Managing Director and Chief Executive Officer, while leading internal town hall meetings last week to introduce the company's new five-year strategic plan. "The combined strength of our merged team is now generating business development opportunities and we are actively progressing co-investments, referrals, collaborations across Funds, teams and markets, and growing our portfolio," he added.
A full deal pipeline hasn't distracted the company from its vision for the future. We have made significant investments this year in marketing, infrastructure, people and operations—all with an eye towards building scale and diversification while maintaining foundations of success. In addition to completing a comprehensive rebrand, we formalized our global legal and risk team structure, introduced a staff wellbeing program, improved our IT infrastructure and security platforms, and enhanced our fund structure, investment management and approval processes.
The Omni Bridgeway of today is an integrated and impressive team spanning geographies and areas of expertise. We offer beginning-to-end finance solutions for arbitration, litigation, insolvency, judgment enforcement and distressed asset recovery. We maintain a pioneering ethos and focus on making justice accessible around the world. And we're committed to helping law firms and companies boost revenues at a time when the mandate to do so is more critical than ever.
We look ahead on our one-year merger-versary excited to expand geographically, introduce new funding solutions to the market and pursue strategic priorities to increase deal flow, grow our funds under management and achieve operational excellence.
Visit the team page on our website to learn more about the professionals fueling our success. Listen to one of the many episodes they've hosted on Omni Bridgeway's Beyond Hourly podcast or visit our blog to read their insights about litigation finance.
If now is the right time for you to explore funding, we welcome you to contact us for a consultation.