How Diversity at Start-Ups May Change the Face of Silicon Valley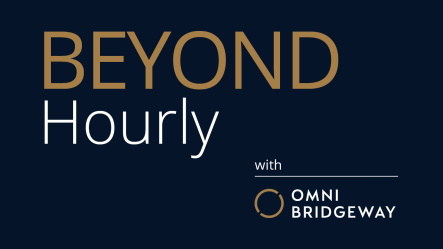 Author:

Investment Manager and Legal Counsel - United States
---
In recent years, the technology community has struggled openly to increase the diversity of its workforce. Though Silicon Valley's major tech companies have pledged to hire and promote more women and people of color, the results have been mixed at best. As Wired magazine reported last year, "none of these big tech companies has made much progress in diversifying their workforces."

While larger companies may be inching along, early-stage companies led by women and people of color are building enterprises that prioritize hiring, promoting, and retaining diverse staff as a part of their corporate DNA. They need assistance, however—not the least from legal counsel, who can help them navigate financing opportunities and deals, provide critical operational advice, and introduce them to other law firms and venture capitalists.

In this episode of the Beyond Hourly podcast, Stephanie Southwick, an Omni Bridgeway investment manager and legal counsel and long-time Silicon Valley litigator, explores these issues with Aravinda Seshadri, founding partner of the San Francisco Bay Area law firm Venturous Counsel. Seshadri created her firm specifically to serve diverse-led, early-stage startups and investors. She has a long background working as an outside general counsel for early-stage companies, is a former Orrick, Herrington & Sutcliffe attorney and former partner at Silicon Legal Strategy, a law firm focusing on early-stage companies.

Southwick and Seshadri discuss:

• Seshadri's journey in the law and how she came to launch her firm.
• What diversity means for start-ups and how it can affect their development and success over time.
• The increasing awareness of diversity in Silicon Valley and the disparities in opportunity for women and people of color.
• How focusing on diversity has been good business for her tech industry clients.
• What founders of diverse-led companies and funds should be looking for in their outside general counsel.
• The potential benefits of dispute funding for early-stage start-ups.