Building a New Law Firm in Times of Uncertainty – Part I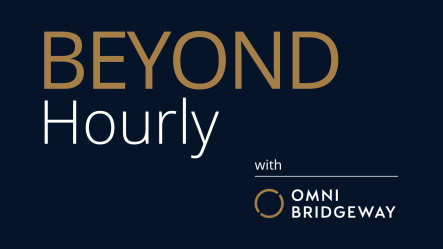 Hanging out one's own shingle is a dream held by many lawyers, but actually taking the step to start a business requires planning, flexibility—and more than a little nerve.

That is especially true at the moment, as the COVID-19 pandemic reorders the way legal businesses operate. Lawyers who recently launched or are looking to start their own firms are facing an entirely new set of challenges and opportunities in a post-COVID world.

One of the lawyers taking on this challenge is Ariana Tadler, a highly accomplished litigator in the complex litigation and class action arena. An advocate for consumers and investors against corporate fraud, Tadler is also a leading authority on e-discovery. She opened her firm Tadler Law LLP in 2019 and is also a co-founding principal of Meta-e Discovery LLP, a data hosting, management, and consulting company.

In the first of a two-part episode of the Beyond Hourly podcast, Jim Batson, Senior Investment Manager, Director of Business Development and Structuring—U.S., and head of Omni Bridgeway's New York office, talks with Tadler, a veteran New York-based litigator, about her decision to start her own firm.

In this episode, they focus on the steps Tadler has taken to succeed during times of uncertainty. The topics they cover include:

Tadler's background in the legal profession and her role in the development of the modern electronic discovery practice.
The issues that influenced her decision to start her own firm.
How she transitioned from a large firm to her own business and the challenges and surprises she faced along the way.
The importance of inclusion and communication in a smaller organization.
Tapping into your existing networks—including competitors—and building new networks.
Click
here to listen to this episode or read the transcript
.