Omni Bridgeway expands its German cartel team with Anna-Maria Quinke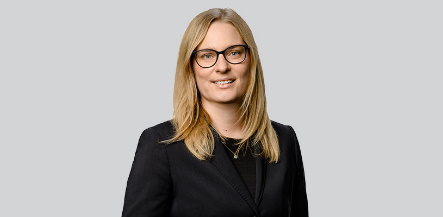 Omni Bridgeway adds to its EMEA and Cologne team as it continues to expand local services for clients in German-speaking countries. Anna-Maria Quinke, an antitrust litigation specialist, joins the team as an Investment Manager and Senior Legal Counsel, where she will primarily focus on financing follow-on claims related to cartels or abuse of dominant market positions. She will also lend her expertise to diligence multi-party claims, portfolio funding requests, and high-value commercial litigation to determine whether they are a fit for funding. Prior to joining Omni Bridgeway, Anna-Maria spent over ten years at Clifford Chance, where she gained vast experience in handling domestic, international, and cross-border disputes.
"Antitrust damages proceedings will continue to be a focus of Omni Bridgeway's German practice. Therefore, we are very pleased that Anna-Maria has joined our team and is putting her knowledge and expertise at our clients' disposal", said Dr. Arndt Eversberg, Managing Director of Omni Bridgeway in Germany.
Dina Komor, Senior Investment Manager in Germany said: "Anna-Maria's expertise complements the wider EMEA and German cartel team, and it is particularly relevant in the current economic climate."
Anna-Maria was admitted to the German bar in 2010. She studied law at the Universities of Trier and Bonn and holds an Executive MBA from EBS Business School in Oestrich Winkel, Germany, and Durham University, England.
Omni Bridgeway is delighted to welcome Anna-Maria to the team. She can be reached at [email protected] or +49 221 801155-17.