A Lone Star opportunity? A new U.S. epicenter for patent claims.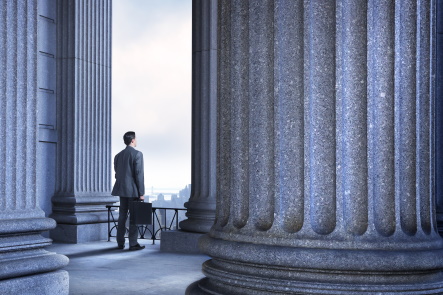 Author:

Portfolio Manager - Global Intellectual Property and Senior Investment Manager - United States
---
A major realignment in the go-to venue for patent cases appears to be underway in Texas—and the change could provide opportunities for companies looking to maximize recoveries from patent infringement claims.
For years, the Eastern District of Texas was the destination for hundreds of patent cases filed annually. Now, the Western District of Texas holds the title, handling the most patent cases in the country.
Recently, the Waco division has seen a multibillion-dollar verdict against Intel Corp., in addition to efforts by plaintiffs in another major case against Samsung to move their trial to the same courtroom.
The development of a new patent-centric venue in Texas could present an opportunity for companies hoping to develop a strategy to pursue infringement claims.
WESTERN EXPANSION
According to a recent post at PatentlyO, the stampede of patent cases to the Western District has occurred rapidly during the last two years. In 2018, just 2.5 percent of patent cases were filed in the Western District; now, nearly 20 percent of cases are being filed there. Lex Machina's 2021 Patent Litigation Report confirms the uptick in patent filings in the Western District with most of the cases on the docket of Judge Alan Albright, who has been outspoken about his enthusiasm for patent cases.
Judge Albright also rarely transfers matters out of the Western District, "a practice also used by judges in the Eastern District…during its heyday," the article said. On the other hand, Judge Albright has been willing to move cases within the district, particularly to Austin, which may be a more plaintiff-friendly location. In addition, Judge Albright has been "reluctant to stay litigation" pending resolution in other forums, including the PTAB, the authors wrote. The PTAB has also previously found that Judge Albright's relatively fast schedule to trial warranted denial of requests for parallel inter partes review altogether.
MAJOR VERDICT
A recent major jury verdict against Intel Corp. has also raised the Waco court's profile. In March, a jury held that Intel should pay patent-holder VLSI Technology LLC $2.18 billion for infringing patents involving the power and speed of processors. Results like this showing a Waco jury's willingness to award large damages, as well as the speed getting to trial that Judge Albright has touted, will certainly add to the attraction of the WDTX for patent holders.
PORTFOLIO POSSIBILITIES
Many companies may have significant patent infringement claims across a wide spectrum of technologies and products. But in many cases, they have not pursued those claims because of the costs and other risks associated with patent litigation. Working with a litigation funder to identify and pursue strong patent claims can result in a portfolio of various claims that can lead to the recapture of millions in damages.
With a portfolio approach, a funder can spread its risk across several diverse claims, patents and defendants. Omni Bridgeway typically funds portfolios with a minimum funding amount of $2 million. To qualify for funding, the cases must have strong prospects for success and defendants with the ability to pay a judgment or settlement.
We will continue to monitor the changing patent litigation landscape in Texas. To learn more about Omni Bridgeway's litigation funding capabilities, visit our Company Insights. While there, explore our recent podcasts, blog posts, and videos. Or contact us for a consultation to learn more about the ways we can help you pursue meritorious claims.