A False Start to Victoria's Group Costs Order Regime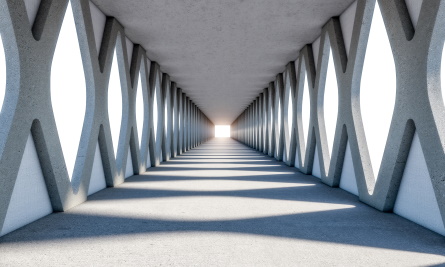 Authors:

Senior Investment Manager - Australia
Investment Manager - Australia
---
In Fox v Westpac Banking Corporation; Crawford v Australia and New Zealand Banking Group Limited [2021] VSC 573, the Supreme Court of Victoria rejected two applications for group costs orders pursuant to section 33ZDA of the Supreme Court Act 1986 (Vic) (Act). Justice Nichols' judgment is the first decision of its kind concerning the group costs order provisions.
Given that a number group costs orders have been foreshadowed in proceedings, plaintiff law firms have undoubtedly been awaiting judicial guidance on section 33ZDA. However, Justice Nichols' judgment may come as a momentary setback to those firms as her Honour found that the plaintiffs had not established a sufficient basis for the exercise of the Court's discretion conferred by section 33ZDA. Nevertheless, the plaintiffs live to fight another day as her Honour has permitted the plaintiffs to further consider their position and make any reformulated applications at a later juncture.

Background

In July 2020, the Victorian Parliament amended Part 4A of the Act so as to introduce the group costs order regime, creating an exception to section 183 of the Legal Profession Uniform Law (Vic) which provides that a law practice must not calculate its fees by reference to the amount of any award or settlement or the value of any property that may be recovered. Under the new regime, a plaintiff's solicitor is remunerated by reference to a percentage of any award or settlement on the condition that they give security for costs and indemnify the lead applicant against any adverse costs orders. The fees are said to be 'contingent' as the plaintiff's liability to pay their legal costs only crystalises upon a successful award or settlement being obtained.

Notably, Victoria is the first and only Australian jurisdiction to introduce contingency fee legislation. Unsurprisingly, many thought that Victoria would soon become the preferred jurisdiction for class action litigation by plaintiff law firms. While it is not yet clear if there is a direct correlation, in November 2020, it was reported that 19 class actions had been filed in the Supreme Court of Victoria, which was a dramatic increase from the seven class actions which had been filed in the year prior.[1]

The Proceedings

The class actions in question each concerned "flex commission" arrangements in retail lending to consumers buying motor vehicles. The plaintiffs allege that the dealers were acting on behalf of the lenders and engaged in conduct that was unfair in breach of the National Consumer Credit Protection Act (Cth).

Maurice Blackburn were engaged by the plaintiffs in each of the actions, and agreed to act on a "no win, no fee" basis. They had also agreed to indemnify the plaintiffs against any adverse costs orders and to provide any security for costs that the plaintiffs might be ordered to pay. In keeping with the Supreme Court's practice note,[2] shortly after commencing the proceedings, Maurice Blackburn filed applications seeking group costs orders at a rate of 25%. The applications were heard and determined jointly by Nichols J.

Appropriate or Necessary

Ultimately, the Court refused to exercise its discretion to grant the group costs orders, finding that the plaintiffs failed to a establish that it was 'appropriate or necessary to ensure that justice is done in the proceeding'.

Nichols J held that whether a group costs order is appropriate or necessary depends on a broad, evaluative assessment of the relevant facts and evidence before the court. In particular, in undertaking such as assessment, the interests of group members must be given primacy. And, while price, or the costs that group members are likely to pay, is a relevant consideration, it is not the only consideration. Further, the Court needs to be satisfied that making such an order would be a 'suitable, fitting or proper way to ensure justice is done in the proceeding'.
The plaintiffs' primary contention was that group members would be "better off" under a group costs order fixed at 25% of any amount recovered, and would further provide group members with a lower financial risk exposure, and more transparency and certainty than alternative arrangements, such as third party litigation funding. However, the Court found that the relevant comparator in this instance was not litigation funding, but the 'no win no fee' arrangements actually entered into between the plaintiffs and Maurice Blackburn, which could only be terminated or varied in limited circumstances.
In concluding that it was not appropriate or necessary to make the group costs order, the Court had regard to comparative analysis and predictive modelling to assess the impact on group members' returns under the proposed group costs order and alternate funding arrangements.
However, her Honour was at pains to emphasise that each application needs to be determined on its facts, and that in any given case there might be a range of reasons why the making of a group costs order is appropriate or necessary to ensure that justice is done in the proceeding. As a consequence, financial outcomes may play a less determinative role in future proceedings. Rather, other considerations, including the provision of indemnities and security for costs, reasonableness, and proportionality may well play a more crucial role in other cases. By way of example, in circumstances where a group costs order would ameliorate the financial risks that a plaintiff would otherwise be required to assume, or where the plaintiff had obtained only genuinely interim arrangements for funding, an analysis of the likely outcome to the group might assume less importance.

Concluding remarks

The Court's analysis of section 33ZDA will certainly be instructive for the group costs order applications which have been foreshadowed as contingency fees will to remain an attractive form of remuneration to plaintiff law firms.

However, the judgment will come as a setback to plaintiff law firms, who will be required to take stock of their proposed funding arrangements prior to commencing proceedings where they intend to apply for a group costs order. Indeed, the decision may lead plaintiff lawyers to revisit their funding arrangements to increase their chances of obtaining a group costs order by putting in place tentative arrangements.
To learn more about Omni Bridgeway, visit our Company Insights. While there, explore our recent podcasts, blog posts, and videos.
---
[1] Lawyerly:, https://www.lawyerly.https://www.lawyerly.com.au/class-action-filings-leap-in-victoria-as-lawyers-eye-contingency-fees/

[2] Practice Note SC Gen 10 Conduct of Group Proceedings (Class Actions), s 14.1.