Omni Bridgeway recognized by Chambers and Partners as a top litigation funder and asset tracing and recovery specialist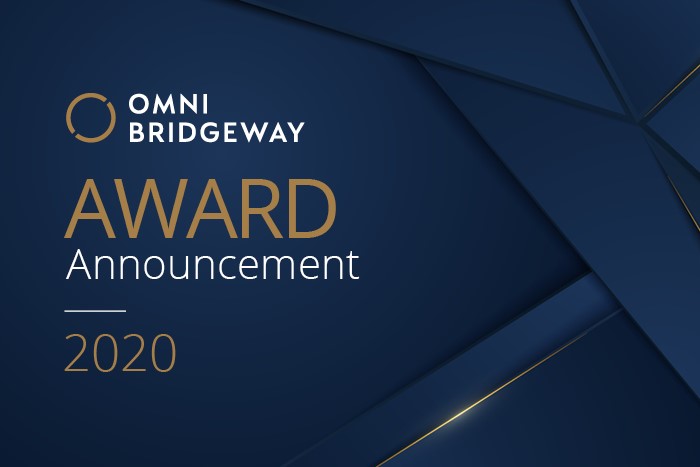 As companies and law firms seek opportunities to work with disputes financiers, they may find funder reputation a worthy factor to consider in the selection process. Omni Bridgeway has received recognition as a leading funder from a variety of reputable sources.
Most recently, Chambers and Partners, a well-known provider of independent research and analysis on the legal industry, recognized us in its 2020 Litigation Support Guide as a leading company in the categories of (i) Litigation Funding in Asia-Pacific, the UK and US; and (ii) Asset Tracing & Recovery (Investigations Agencies) globally.
Across regions, Chambers described Omni Bridgeway as:
"Viewed as one of a small group of top-notch larger funders."
"One of the longest-standing and biggest funders in the world"
"One of the premier global litigation funders, with the ability to fund any matter, and particular expertise in collective redress matters and international arbitration matters"
Explaining the November 2019 strategic combination of Omni Bridgeway and IMF Bentham, Chambers noted, "The recent merger of these two powerhouses adds global reach to the fund's enforcement efforts, complementing their strong stable of funding options."
It recognized us as "a market-leading provider of litigation funding and hous[ing] deep expertise in asset recovery and enforcement strategies." Chambers further noted, "Various sources point to the firm's particularly deep expertise in recovering sovereign assets. The team operates globally and has a proven track record of managing the enforcement of awards for governments, law firms and multinational corporations. Its combination of investigative disciplines, legal enforcement knowledge and its global network of experienced specialists forms the basis of its market-leading practice."
The third-party sources that Chambers consulted in its research for the guide also touted our enforcement and asset tracing strengths, commenting:
"Omni Bridgeway are really, really good at funding enforcement, and particularly enforcement against sovereign-owned assets. You not only finance the litigation but also increase the prospects of the recovery by finding more assets that the client may not know about."
"They have an unparalleled, exceptional ability to track down assets belonging to the most obscure governments out there. I don't know how they do it, to tell you the truth."
Chambers also highlighted our "deep history in the Australian class action space," describing Omni Bridgeway's Australian team as "lauded for its in-house bookbuilding capability."
We are honored by the commentary Chambers gathered about our capabilities and proud of the feedback it also sourced about our team, including the following:
"I would probably take any matter to them because of their scope. What I particularly like about them is that when I bring matters to them they are very adaptable. They look at the business case and the relationship. What is the investment? Will it help both parties? They take an extremely holistic view."
"Established, reputable, no-nonsense players who get on with doing a very good job."
Omni Bridgeway congratulates its esteemed professionals recognized by Chambers as being leaders in the field, including:
Clive Bowman, Global Chief Investment Officer
Tom Glasgow, Chief Investment Officer—Asia
Allison K. Chock, Chief Investment Officer—United States
Jurriaan Braat, Managing Director, Enforcement & EMEA
Jeremy Marshall, Senior Investment Manager
We are grateful to have the trust and confidence of the many esteemed professionals who provided feedback about us to Chambers. We applaud them as well because they are driving innovation, risk mitigation and financial strategy at their firms and companies by familiarizing themselves with companies like Omni Bridgeway that are financing and managing legal risks.