Meet Martha Solinger: The newest member of Omni Bridgeway's US Investment Committee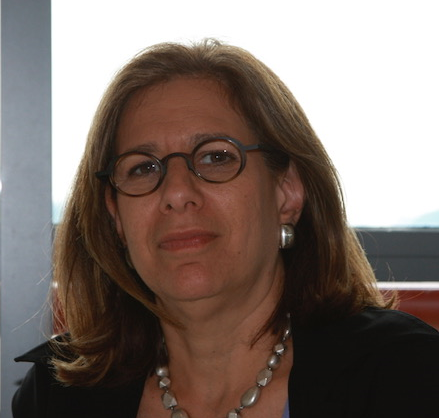 The newest member of Omni Bridgeway's US Investment Committee brings to the table decades of in-house experience as a risk manager and expert on litigation.
Martha Solinger is the former managing director of Global Litigation, Insurance and Intellectual Property at Lehman Brothers Inc. During 23 years with Lehman and its predecessors, she focused on class actions and other complex securities matters around the globe, including corporate litigation arising out of Lehman's investment banking, trading, public finance, capital markets and other investments.
Solinger also served as co-general counsel of Lehman Brothers Holdings Inc. after the investment bank's insolvency in 2008. During Lehman's post-bankruptcy period, she oversaw a range of issues relating to derivatives, securities class actions, fiduciary claims, and real estate matters, as well as several high-stakes trials. This deep experience in bankruptcy disputes will provide a critical perspective for Omni Bridgeway's Investment Committee given the likely increase in the number of insolvency-related cases in the months and years ahead.
Solinger also has extensive experience in the insurance recovery arena. She successfully negotiated with D&O, E&O, fiduciary and real estate insurers to the ultimate satisfaction of both sides and achieved unprecedented recoveries for her clients.
Her lengthy experience in risk analysis, problem solving, and successful resolution has led Solinger most recently to consulting and mediation. She is currently a mediator, arbitrator and consultant with Malew LLC in New York.
Solinger has also been active in the legal community. She is a founding member of the Chief Litigation Counsel Association, chaired the Bond Market Association Litigation Advisory Committee, and has co-chaired various ABA subcommittees. A graduate of the University of Michigan, she received her J.D. from Georgetown University Law Center.
"I am pleased to join Omni Bridgeway's investment review process," Solinger said. "The United States continues to offer a growing number of investment opportunities, and I look forward to offering perspective to help the company continue its long history of success."
Solinger is the latest in an elite group of deeply experienced legal professionals to join the U.S. Investment Committee. The committee also includes Judge Vaughn Walker, a respected jurist who spent 21 years on the federal bench, as well as members of the company's internal investment management and leadership team.

EVEN GREATER DIVERSITY
Solinger's appointment is also the latest example of the company's long track record of gender diversity in its key leadership positions. For instance, the U.S. team is led by a woman, Allison Chock, who serves as the chief investment officer. The investment team in Australia, the company's oldest region, is also led by a woman, Tania Sulan. And women occupy key roles as investment managers, legal counsel, and in other important business positions throughout the organization, including on Omni Bridgeway's Board of Directors.
Our diversity allows us to come to the table to discuss potential investments with a more gender-balanced team and to provide a concrete example of how legal departments and law firms can include women and give them a more meaningful role.
As we have previously noted, companies are facing ever-increasing pressure to do a better job on diversity, and, in turn, in-house legal teams are pressing their outside counsel to improve as well. Many companies, in fact, have made it clear that they will no longer tolerate pitches from legal teams without gender diversity, and that women on those teams cannot be relegated to background roles.
Diversity in the organization helps enhance the already substantial advantages Omni Bridgeway delivers as one of the world's premier litigation finance providers. We have one of the longest and most successful track records of any commercial litigation funder, in addition to a global reach and a team of highly effective and experienced litigation finance experts.
To learn more about how litigation finance can help venture funds and portfolio companies, visit our Company Insights. While there, explore our recent podcasts, blog posts, and videos. Or contact us for a consultation to learn more about the ways we can help you pursue meritorious claims.