Funding arbitration claims, recovering assets and the impact of COVID-19: HKIAC webinar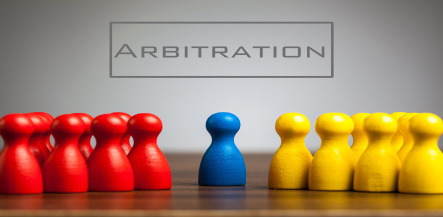 Since February 2019, third-party funding has been expressly permitted in Hong Kong for arbitration and related proceedings.1 The Hong Kong International Arbitration Centre (HKIAC) introduced provisions in its 2018 Administered Arbitration Rules to reflect the opening up of the third-party funding market in Hong Kong and the wider Asia-Pacific region. The Rules seek to maintain international best practice and include provisions relating to third-party funding, in particular to deal with disclosure, confidentiality and costs.
Omni Bridgeway investment managers, Cheng-Yee Khong and Marjolein van den Bosch-Broeren, were delighted to participate in a HKIAC webinar on funding claims, recovering assets and the impact of COVID-19. Cheng-Yee and Marjolein discussed these issues with Briana Young, the Vice-Chair of HKIAC and a Professional Support Lawyer at Herbert Smith Freehills.
Briana provided the background to the legislative amendments. As maintenance and champerty exist in Hong Kong, clarification was needed to permit third-party funding for arbitration and related proceedings, to provide access to justice and to maintain Hong Kong's competitiveness as a leading seat of arbitration.
To date, there have been four funded arbitrations under HKIAC Administered Arbitration Rules seated in Hong Kong and England & Wales. Of these, three funded parties were claimants, with funded claim values ranging from approximately USD 5 million to USD 700 million.
Monetising arbitral claims, awards or judgments
Cheng-Yee heads Omni Bridgeway's Hong Kong office. She explained how third-party funding is a potential source of liquidity for businesses facing cash flow constraints in times of economic uncertainty. Meritorious claims can be brought despite tight legal budgets as the costs of pursuing claims, including counsels' fees, witness expenses and arbitral institution fees, are borne by the funder. Due to the non-recourse nature of funding, in the event that the claim is unsuccessful, the funder loses its investment and receives nothing. Omni Bridgeway also agrees to pay adverse costs orders, where applicable, and will meet security for costs that a court or tribunal may order Omni Bridgeway's clients to provide.
Another option to assist businesses improve their cash flow in the short term is the monetising or selling of an arbitral award or judgment to a funder.
In addition to the funding of a commercial claim on behalf of an individual or business, funding can also be used for a portfolio of claims, seed funding can be provided to investigate the viability of a potential claim, for example by obtaining a preliminary quantum assessment, and funders such as Omni Bridgeway also provide working capital advances to businesses in some circumstances.
Cheng-Yee also discussed the impact of COVID-19 on the funding market. Omni Bridgeway has received funding applications for a wide range of commercial claims, particularly those affected by business interruptions and issues arising from cash flow constraints. Increasingly, applications are being received from well-resourced corporates who wish to manage litigation risk by giving up some of the upside but eliminating downside risk.
Enforcement and recovery
Marjolein is Omni Bridgeway's head of enforcement for Asia. She explained the essentials of enforcement and the importance of collecting what is owed, particularly in the current uncertain economic climate.
When initiating proceedings, parties must keep the recovery of an award or judgment in mind. This includes:
Check the asset position of the respondent and keep monitoring the asset position during the (arbitral) proceedings until title is obtained.
Take interim measures if necessary.
To avoid enforcement issues, when writing a statement of claim ensure that the claim is clear and unambiguous and include all parties that you expect to have to enforce against.
If an award has been obtained against a respondent that is evading payment and the award appears unenforceable, Marjolein said that Omni Bridgeway's specialist enforcement team in Asia is happy to examine the details and consider whether there are options to be pursued.
---
Following the addition of Part 10A to the Arbitration Ordinance (Cap. 609) and the publication of a Code of Practice for Third Party Funding of Arbitration.