Omni Bridgeway expands into global distressed debt with appointment of renowned debt restructuring leader Tim DeSieno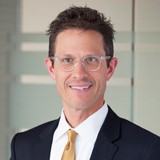 Omni Bridgeway is delighted to welcome renowned leader in emerging markets debt restructuring, Tim DeSieno as its new Global Director of Distressed Debt and Senior Investment Manager.

Mr DeSieno will be based in New York and will be responsible for developing Omni Bridgeway's global distressed debt business, which the Company has decided is a key part of its strategic growth. Tim will also help identify and manage distress-related litigation funding opportunities in emerging markets globally, with a special focus on Latin America.

Mr DeSieno has over 30 years' leading law firm experience advising institutional investors in managing their distressed debt investments around the globe, including most recently as a senior partner at Morgan, Lewis & Bockius LLP. His work for clients has spanned junk bond workouts in the 1980s/1990s, the Asian currency crisis in 1998, the global financial crisis in 2008, and the financial fallout of Covid-19.

This latest appointment opens up an exciting new avenue for Omni Bridgeway to seek opportunities to acquire distressed debt positions, increase their value, and pursue recoveries. Mr DeSieno's work will complement the Company's insolvency and enforcement teams by adding a principal investing approach, and by deepening Omni Bridgeway's skills and relationships for pursuing insolvency-related litigation finance opportunities around the world.

"Omni Bridgeway is expanding its global footprint and service offering, and principal investing in distressed debt is an important part of our strategy. Mr DeSieno is a highly respected leader in his field of emerging markets debt restructuring, and we are very fortunate to have him join us to spearhead this work. His expertise complements our insolvency, enforcement, and asset tracing teams, and it is particularly relevant in the current economic climate." Said Andrew Saker Saker, CEO of Omni Bridgeway

Tim DeSieno said: "I am beyond excited to join the Omni Bridgeway team. The Company's successes and strategic growth, including in fields directly related to mine, have made it very attractive. I am confident that the largest dispute finance team in the world will be an excellent platform for creating a distressed debt business and a Latin America-focused litigation finance portfolio. It also does not hurt that I have known and respected Mr Saker for close to two decades – I certainly look forward to teaming up with him again!"