Singapore introduces further express legislation facilitating funding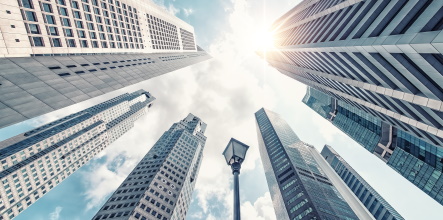 Authors:

Managing Director and Chief Investment Officer - APAC | Portfolio Manager - Global International Arbitration
Senior Investment Manager - Singapore
---
As in most countries around the globe, businesses and individuals in Singapore are grappling with the financial fallout from the COVID-19 pandemic.

Although not drafted with the effects of a pandemic in mind, new insolvency and restructuring laws in Singapore are timely and should provide valuable assistance in some circumstances.

The Insolvency, Restructuring and Dissolution Act (IRDA) was passed by Singapore's parliament in 2018 and came into force on 30 July 2020. The IRDA is the latest in a series of reforms in the Singapore insolvency and restructuring sphere and follows the wide-ranging and substantive changes made to Singapore's Companies Act (Cap. 50) (Companies Act) in 2017. The intention of the reforms is to consolidate corporate insolvency, personal insolvency and debt restructuring laws and also to establish a regulatory regime for insolvency practitioners.

The IRDA includes provisions that expand the powers of liquidators and judicial managers in relation to dispute funding. Judicial management is a method of debt restructuring available in Singapore where an independent judicial manager is appointed to oversee the affairs, business and property of a company under financial distress. It is a similar statutory procedure to schemes of arrangement, which may be more familiar to practitioners in other jurisdictions, although the supervision is undertaken by an external judicial manager instead of the company's management. The subject company is also temporarily protected from legal proceedings by third parties, giving it the opportunity to recover financially.

The new provisions will make it easier for liquidators and judicial managers to obtain dispute funding in a broader range of insolvency related claims.
New dispute funding options

Under the IRDA, judicial managers in Singapore now have the power to enter into funding arrangements and assign to a third-party funder the proceeds of actions, for example arising out of:

Avoidance of undervalue and unfair preference transactions.
Extortionate credit transactions.
Fraudulent or wrongful trading.
The assessment of damages against delinquent officers.

Liquidators will also have the power to assign the proceeds of these type of actions provided they have obtained approval from the court or the committee of inspection.

There are limits to the new provisions. They are only intended to provide for the assignment of proceeds from actions to unwind prejudicial transactions and to avoid acts detrimental to creditors brought by judicial managers or liquidators.

According to the Senior Minister of State for Law, the IRDA "is not intended to affect other funding arrangements that are allowed under common law, such as funding for causes of action that belong to the company as its property, and funding for the investigation of potential causes of action for financially distressed companies." [1]

This means that the existing common law principles (that is, those principles previously established by case law) relating to when third-party funding agreements will be approved by the court in Singapore remain applicable.
Singapore case law in support of funding

The Singapore courts have previously recognised the right of liquidators to assign the proceeds of claims in a winding up[2] and for trustees of a bankrupt estate to assign proceeds in respect of clawback claims.[3] However, prior to IRDA, these powers were not available to judicial managers.

In Re Vanguard,[4] the High Court of Singapore also set out in detail the public policy considerations relevant to the enforceability of third-party funding arrangements more generally. The decision makes it clear that a third-party funding agreement is consistent with public policy and enforceable provided the administration of justice and interests of vulnerable litigants are protected. Principles of access to justice are also highly relevant.

In 2018, the High Court approved for the first time an application permitting a commercial third-party funding arrangement in a winding up.[5]

The provisions of the IRDA are not retrospective and apply only to those cases and applications filed after 30 July. The relevant provisions of the previous laws will continue to apply for cases and applications made before that date.
Temporary relief to combat COVID-19

In the wake of COVID-19, the government enacted the COVID-19 (Temporary Measures) Act of 2020 (the COVID-19 Act). The COVID-19 Act came into force on 20 April 2020 and grants temporary relief for businesses and individuals who are facing financial difficulty. It is currently scheduled to remain in force until 19 October 2020, although a further extension may be made.
The COVID-19 Act temporarily increases the monetary thresholds for bankruptcies and insolvencies set out in the IRDA as follows:

For individuals, the monetary debt threshold has been raised from SG $15,000 to SG $60,000. In addition, the suitability of an individual for a debt repayment scheme, and the avoidance of bankruptcy, has been lifted from SG $100,000 to SG $250,000.
For businesses, the monetary debt threshold has been raised from SG $10,000 to SG $100,000.
Individuals and businesses now have up to 6 months (instead of 21 days) to respond to demands from creditors before a presumption of insolvency will arise.

However, the temporary nature of these measures mean companies in many industries, particularly those impacted by the decreased demand for travel, tourism, hospitality and commercial property, will remain vulnerable to the expected longer-term impact of the crisis. The extended availability of dispute funding introduced by the IRDA will be welcome news to liquidators and judicial managers due to their increased ability to unwind prejudicial transactions and avoid acts detrimental to creditors where the company would otherwise lack the resources to pursue these claims.

---
The Second Reading Speech by Senior Minister of State for Law, Mr Edwin Tong at [52].

See

Re Vanguard Energy Pte Ltd

[2015] SGHC 156 and

Solvadis [2018] SGHC 210.

See Re Fan Kow Hin [2019] 3 SLR 861.

p. cit. at note 2.

Chua Lee Meng J allowed IMF Bentham (now Omni Bridgeway) to fund investigations and potential claims led by the liquidators of Trikomsel Pte Ltd and Trikomsel Singapore Pte Ltd (see the unreported case of Trikomsel Singapore Pte Ltd (in Insolvency) (HC/OS 989/2018)).