Litigation funding can maximize recoveries for federal equity receivers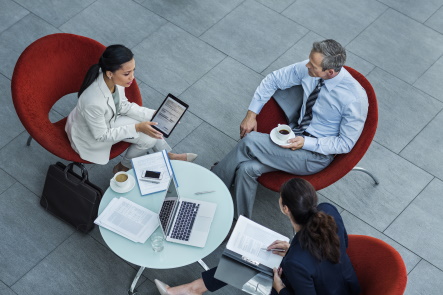 Federal equity receivers frequently lack the resources necessary to pursue litigation against individuals and entities that have defrauded or manipulated consumers and investors. As a result, they often utilize contingent fee arrangements, which can deprive a receivership estate of a significant portion of a recovery, usually taking 30 percent to 50 percent of an award or settlement.

In a recent article by Amy T. Geise and Ken Epstein of Omni Bridgeway and Joel Cohen of Stout, they explore how receivers might sacrifice less of the upside of their litigation by embracing litigation funding. The full article is available here and has been reprinted with permission by the National Association of Federal Equity Receivers (NAFER).

The authors note that, in the right circumstances, litigation finance can allow the receivership estate to keep "a significantly greater portion of the recovery than it would under a contingent fee agreement." Funding also allows receivers substantial flexibility, allowing them to develop hybrid contingent fee arrangements, shoulder otherwise oppressive litigation costs, and in some cases, pay administrative expenses.

FUNDING PORTFOLIOS
As the NAFER article notes, litigation funding is available for single cases and for portfolios of three or more cases. Funders investing in a portfolio of cases typically receive a return based on a multiple of their deployed capital rather than a percentage of litigation proceeds. This return structure can be economically beneficial for the receivership under certain circumstances.

"When damages across multiple claims are sufficiently great…a multiple-based arrangement could be better for the estate," the authors explain. The authors also map out a detailed, hypothetical portfolio arrangement and the potential costs and returns to an estate.

A carefully curated portfolio of diverse claims can allow an estate to access capital under more favorable terms. A diverse portfolio—with varying claims, legal theories, and unrelated defendants—reduces the risk of a zero recovery and, as the authors note, is "more attractive to a funder."

OTHER BENEFITS
The authors also review several other ways litigation funding can benefit receivers and the estates they oversee.
A funding arrangement allows for greater flexibility in engaging legal teams, including those that bill on an hourly basis.
Estates have the ability to adopt a hybrid approach, accessing capital from a funder to finance certain cases but not others.
A funder may agree that deployed funds can be used to pay the administrative costs of the receivership or to pay expert and financial advisory fees. This can enable a receiver to simultaneously pursue potentially meritorious and lucrative litigation without draining resources of the receivership estate.
Litigation funding may also be an indispensable resource for receivers undertaking preliminary investigations into the viability of claims. Under the right circumstances, funders can provide nonrecourse "seed funding" to cover fees and expenses associated with a preliminary case investigation.

As the authors conclude, receivers should be aware of and consider using portfolio litigation funding as a potentially cost-effective approach to maximizing recoveries for estate. For information about Omni Bridgeway's litigation funding capabilities, visit our Company Insights. While there, explore our recent podcasts, blog posts, and videos. Or contact us for a consultation to learn more about the ways we can help you pursue meritorious claims.