Learning how litigation finance can make the difference in IP disputes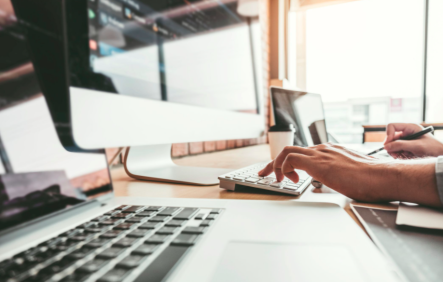 Litigation finance may be a perfect fit for companies bringing intellectual property cases. Such disputes routinely generate large recoveries—but they are also expensive to mount, can take years to resolve, and may have uncertain outcomes.

Funding allows companies to enforce their valuable IP assets, without sacrificing their business goals. Working with a litigation funder, those companies can pursue single cases or portfolios of litigation that—due to a lack of resources—they otherwise may have been forced to forgo.

Omni Bridgeway has long provided non-recourse financing in meritorious IP cases that have a strong likelihood of success, and we have compiled a collection of insights that may help assist claimants and counsel in better understanding the opportunities that funding can offer in IP disputes. Click here to learn more. And for a focused look at how funding can help in trade secrets cases in particular, click here.

Major Awards
If recent history is any guide, successful IP cases can generate tremendous recoveries for the companies that bring them. In November, Bloomberg reported during the year prior, the "run of high judgments is unparalleled in the history of modern patent litigation," with several awards topping the $100 million mark and a few reaching $1 billion or more.

Similarly, in the largest trade secrets cases, awards are routinely reaching nine figures, and several of these types of cases have shifted from state to the federal courts. (A key driver of this shift is 2016's federal Defend Trade Secrets Act, which allows claimants to file trade secret misappropriation cases in U.S. district courts.)

Reaching a result of this magnitude requires a deep understanding of the kinds of claims that are most likely to succeed. Funders, specifically those with experience and a long and proven track record of success, can provide significant assistance in this process.

This is because a funder approaches cases as an investment opportunity and conducts extensive due diligence prior to entering a funding arrangement. This process has the added benefit of giving the claimant, its executives and board, and its in-house counsel a sober, third-party view of their claims and the company's legal strategy. Thus, the litigation funding process can provide an opportunity for companies to check their strategies and the strengths and weaknesses of their disputes

Asking Questions
James Pooley, a litigator, trade secrets expert, and author of Secrets: Managing Information Assets in the Age of Cyber Espionage, and Omni Bridgeway's Stephanie Southwick discussed these issues during a recent episode of Omni Bridgeway's Beyond Hourly podcast. (The full discussion is among the trade secrets insights we have compiled for claimants and counsel.)
As they noted, during the underwriting process, the funder is bound to ask questions likely to come up in court. For instance, in trade secrets cases, a funder is likely to probe whether the company adequately tracked its trade secrets and made a reasonable effort to protect them. This is a key issue in trade secrets litigation, as judges are increasingly granting summary judgments to defendants who can show that a plaintiff did not take reasonable steps to protect intellectual property.
As Southwick and Pooley discussed, a funder will also understand the growing complexity and sophistication of trade secrets disputes. The number of cases is increasing, as more companies rely on digital information assets to drive their businesses. At the same time, data is more vulnerable than ever because employees are often accessing information in less-secure environments—such as personal laptops and smartphones.
And a funder's due diligence process can help rein in emotions that can occur in trade secrets cases, which are often triggered when a trusted former employee or business partner absconds with critical information. Reputable litigation funders make careful assessments of potential litigation and are staffed by litigation experts who have worked on complex trade secrets matters and who understand how to value claims and judge their potential for generating a large judgment or settlement.

Higher-quality cases
During a podcast discussion with Omni Bridgeway's Sarah Tsou and Steve Cherny, a veteran patent litigator with Quinn Emanuel Urquhart & Sullivan, they noted the "unexpected benefit" of funding for claimants and counsel "is that they do some very sophisticated underwriting" of patent litigation. The process, Cherny said, can improve the quality of cases that claimants and counsel are pursuing.
"In some respects, the whole system I think is benefiting, certainly in the patent world, of having people take a hard look [at cases]," Cherny observes. When working with a funder that is focused on investing, for counsel and claimants "you have to get to a process where you have to kind of justify it, and so it's much higher than your traditional Rule 11 basis." This underwriting process, Cherny continues, "has probably forced people to do…a lot more substantive analysis early and make sure their case is better from the get-go."
The full discussion with Cherny from the Beyond Hourly podcast, also is available as part of our IP insights compilation.
For information about Omni Bridgeway's litigation funding capabilities, visit our Company Insights. While there, explore our recent podcasts, blog posts, and videos. Or contact us for a consultation to learn more about the ways we can help you pursue meritorious claims.