Omni Bridgeway makes a splash in Lawdragon Global 100 Leaders in Legal Finance Inaugural Guide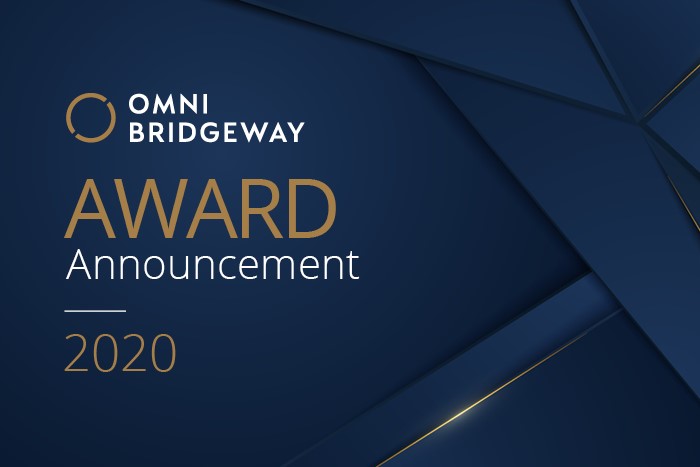 Lawdragon, an established legal media company well known for producing its annual Lawdragon 500 Leading Lawyers in America guide for the past 15 years, launched its inaugural 2020 Global 100 Leaders in Legal Finance guide in a nod to the explosive growth of the litigation finance industry and the impact it has had in the global marketplace. Lawdragon compiled its guide referencing lawyer input, journalistic reporting, and independent vetting.
Omni Bridgeway's global team makes a strong appearance in this inaugural guide, with six team members recognized as leaders in the industry. The Omni Bridgeway folks identified in the 2020 Lawdragon Global 100 Leaders in Legal Finance are:
Andrew Saker, Managing Director and Chief Executive Officer, Australia
Raymond van Hulst, Managing Director and Partner, Geneva/Dubai
Allison Chock, Chief Investment Officer-US
Dana MacGrath, Investment Manager and Legal Counsel, US
Jeremy Marshall, Senior Investment Manager, UK
Wieger Wielinga, Managing Director and Partner, Amsterdam
This is not the first time members of Omni Bridgeway's global team have been recognized by Lawdragon. Prior to this inaugural guide for litigation funders, Lawdragon acknowledged outstanding individuals in the funding industry, including multiple people in our company, by including them in their guides to top legal consultants and advisors. Omni Bridgeway is proud to continue to achieve top honors by industry peers.
Omni Bridgeway is a global leader in dispute resolution finance, with expertise in civil and common law legal and recovery systems, and operations spanning Asia, Australia, Canada, Europe, the Middle East, the UK and the US. Omni Bridgeway offers dispute finance from case inception through to post-judgment enforcement and recovery. Since 1986 it has funded disputes and enforcement proceedings around the world.
Omni Bridgeway is listed on the Australian Securities Exchange (ASX:OBL) and includes the leading dispute funders formerly known as IMF Bentham Limited, Bentham IMF and ROLAND ProzessFinanz. It also includes a joint venture with IFC (part of the World Bank Group). Visit https://omnibridgeway.com/ to learn more.