Walking the walk: Omni Bridgeway displays thought leadership and expertise in PLI Studio Briefings and Pocket MBA webinars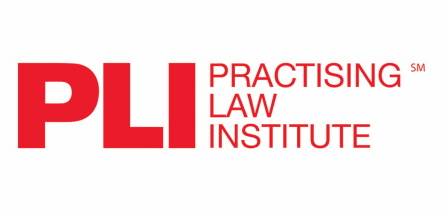 Omni Bridgeway is comprised of a highly respected team of investment managers and legal counsel with deep litigation expertise across a wide variety of industries and practice areas. They are routinely asked to educate practicing lawyers, corporate executives, and members of the bench about litigation finance and to provide insight about the current state of litigation and the ethical practice of law. In recent months, they have participated in a series of educational programs via Practising Law Institute's ("PLI") CLE-accredited PLI Studio Briefings and Pocket MBA webinars. In addition to those programs highlighted in "Talking the talk: Omni Bridgeway participates in PLI Studio Briefings to discuss how litigation finance is applied in specialty legal practices" recent programs include:
Litigation Funding in Bankruptcy. In this Studio Briefing, Amy Geise and Ken Epstein of Omni Bridgeway are joined by the Hon. Allan L. Gropper, retired judge from the U.S. Bankruptcy Court of the Southern District of New York and Cathy Reece, director of the Financial Restructuring Group at Fennemore Craig PC, for a complete discussion of how litigation finance operates in bankruptcy litigation. The group—representing a range of authoritative perspectives from litigation finance, the bench, and private practice—discuss judicial views of litigation finance and the impact of litigation and dispute funding on a company's financial picture.


Litigation Funding for Insurance Coverage Matters. Omni Bridgeway's Fiona A. Chaney chairs and John Harabedian is a featured speaker in a Studio Briefing exploring litigation finance and its function in insurance matters. They are joined by two nationally recognized bankruptcy practitioners: Linda D. Kornfeld of Blank Rome LLP and Michael S. Levine of Hunton Andrews Kurth LLP. Together, they discuss ways funding can be applied in insurance-related cases, as well as specific policy types that can benefit from a litigation funding approach. They also review the steps in the funding process for those claims as well as explore the current economic climate and its effect on litigation and the commercial litigation finance industry.

Pocket MBA 2020: Finance for Lawyers and Other Professionals. PLI's Pocket MBA program targets attorneys who represent clients in the financial industry, but who may not have a deep background in accounting principles and financial concepts. Omni Bridgeway's Matthew D. Harrison and Jim Batson serve as faculty members in the segment "Ethical Considerations for Counsel in the Business World" during the program's San Francisco and New York events. In the segment, they highlight several ethical issues that lawyers consistently face, and highlighted the role litigation funders play when dealing with said issues. Topics covered include: Fee sharing; ethical challenges involved in nondisclosure and omissions; the ethical implications faced by a firm or legal department for a supervising or subordinate attorney's ethical lapse; discovery-related ethics; the duty of confidentiality; responding ethically to an opponent's attempt to capture sensitive information; and exposure issues related to contract negotiations.
To learn more about how litigation finance can help your company or law firm, visit our Company Insights. While there, explore our recent podcasts, blog posts, and videos. Or contact us for a consultation to learn more about the ways we can help you pursue meritorious claims.