Omni Bridgeway now services Latin America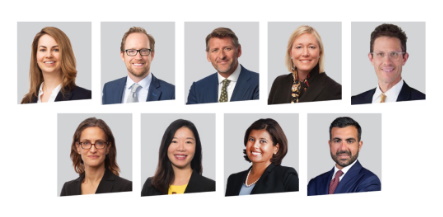 Making litigation finance solutions available around the world is a cornerstone of Omni Bridgeway's business. Over 30+ years, the company has expanded its coverage to provide financing solutions on an increasingly widespread basis. In many regions of the world, including Australia, Canada and Asia, it has been one of the first funders to enter the market. The company is delighted to announce its expansion to yet another region with the formation of the Omni Bridgeway Latin America Group. Additional information is available in our press release regarding this development.

Group members
Led by Annie Lespérance, Head of the Latin America Group, Associate Investment Manager and Legal Counsel, the Group includes professionals across the world collaborating together to bring litigation and arbitration funding solutions and judgment enforcement and distressed debt capabilities to the Latin American market. Other members of the group include:
Focus areas

Within Latin America, the Group expects focus in the near future will center on Brazil, Mexico, Argentina, Columbia, Chile, and Peru. The Group will address demand for financing across various types of commercial litigation and arbitration, and offer judgment or award enforcement and distressed debt solutions. It will also explore claims monetization options, with Brazil targeted as its first Latin American market for such investments.

Why Latin America
The formation of this first-of-its-kind group in the litigation finance space is consistent with Omni Bridgeway's pioneering, market-leading orientation. As a company that took shape via the strategic combination of multiple funding companies that were market leaders in their respective regions and areas of focus, Omni Bridgeway announced last year its mission to provide innovative solutions for funding and managing legal risks that clients prefer, stakeholders are proud of, and that investors seek for long-term returns. In addition to its expansion into Latin America, the company's pursuit of that mission has seen it make investments across Asia, Australia, Canada, Europe, the Middle East, the UK and the US. As it broadens its southern hemisphere focus, it steers towards managing an even-more-global investment portfolio.
Learn More
To learn more about Omni Bridgeway's litigation funding capabilities, visit our Company Insights. While there, explore our recent podcasts, blog posts, and videos. Or contact us for a consultation to learn more about the ways we can help you pursue meritorious claims.